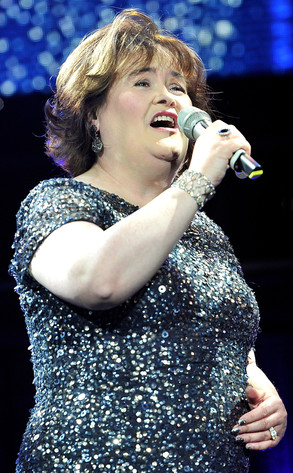 Matt Kent/WireImage
Is Susan Boyle ready to take a gamble on a new career?
E! News has learned exclusively that the "I Dreamed a Dream" singer recently stopped by an Edinburgh-area location of the U.K. betting company Ladbrokes to inquiry about a help wanted sign.
"Susan Boyle entered a shop and made an inquiry about applying for a job," Ladbrokes Public Information Officer Alex Donohue tells E! News. "It was Thursday at the Blackburn store in Scotland near Edinburgh. It was in the afternoon."
"She saw a sign in the window and she came in the store and made an inquiry," he continued. "She asked how to apply. She spoke to the cashier and the store manager. They told her how to apply online and she thanked them and walked away. It was a very brief encounter. She was told to go to the website and apply."