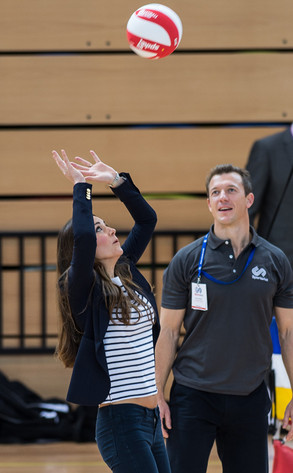 Ian Gavan/Getty Images
Big news: Kate Middleton is multi-talented. Not only can she make babies, she can play volleyball.
No wonder she's British royalty.
But here's the thing: we don't give a sh*t about Kate's ability to play volleyball. All we care about is your ability to photoshop her doing anything BUT playing volleyball.
That's right... it's motherf*cking photoshop contest time.
Here's an example to get you started: