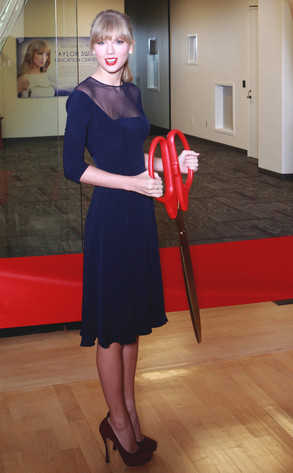 Royce DeGrie/TAS/Getty Images for TAS
Taylor Swift has abandoned revenge pop songs and picked up a giant pair of murder scissors as her new method of getting back at ex-boyfriends.
In the above photo Taylor Swift appears to be innocently cutting the red tape for her new education center in Nashville, but in the UNPHOTOSHOPPED version below she is clearly about to murder Harry Styles.
The takeaway from all of this is to never date or get a haircut from Taylor Swift.