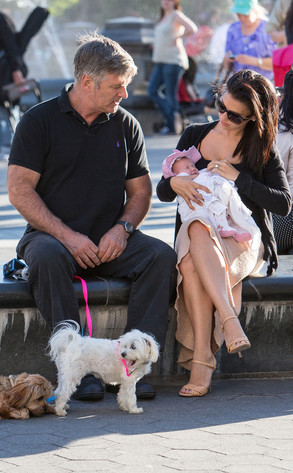 Michael Dewayne/WireImage
Alec Baldwin has been in the news for a lot of things lately. Remember that time he attacked a paparazzo? Or that other time when he attacked a paparazzo?
But the biggest story in our book is this photo of him… despondently staring at a baby.
We want, no... we NEED to see him staring at other things. Or quite frankly, doing whatever you want him to do. Below is a sample photoshop we made, as well as a cropped version of Alec that you can do with what you will.
Here's the cutout for you to use...