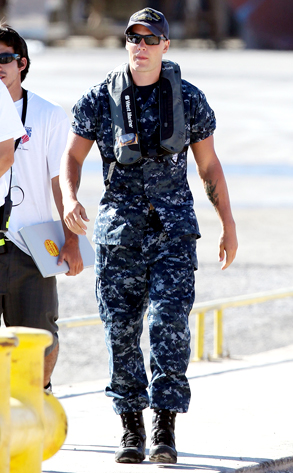 Will Binns, PacificCoastNews.com
Friday Night Lights star Taylor Kitsch has completed filming Bang Bang Club, portraying a photographer during the violent final days of aparthied in South Africa. And while that period was horrific, the former model's difficult acting experince drove him to seek counseling, he told New York Magazine.
"Because you just go on this crazy endeavor and then all of a sudden, a day later, you're back in Austin, Texas, going for your morning coffee at your place, and you're like, 'Man, what just happened?'" revealed a shaken Kitsch.
The actor's next project will be a starring role in director Peter Berg's Battleship, an adaptation of the Hasbro guessing game.
A Soup Hollywood source has revealed this role may be equally trying. "Playing war in a completely make believe world? How is he going to be able to drink coffee after having to act in something like that all day for lots of money? This may just push Kitsch over the edge. Thank God he doesn't have to star in a film version of Ker Plunk."