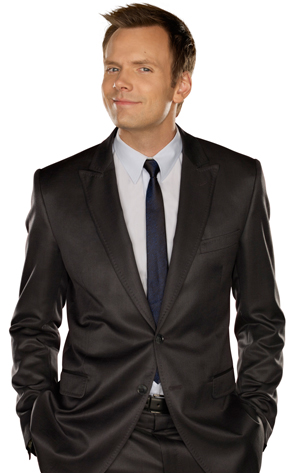 It seems like only yesterday that Joel McHale was just another luxury cruise ship captain, listlessly going through the motions, piloting massive liners to exotic ports of call as he dreamed of hosting his own basic cable clip show.
After years of hard work and a chance meeting with E! execs in an Ocho Rios duty free liquor store, Joel was able to trade in his skipper cap for a skinny tie and a job helming The Soup. And now look at him! A hit NBC sitcom, Community, and serious couch time on every chat show that counts.
Catch him tonight on Late Night with Jimmy Fallon on NBC at 12:35 a.m. ET/PT, and tomorrow see McHale on Live with Regis and Kelly at 9 a.m. ET/PT, and also on the Today show during the 8 and 10 a.m. hours, ET/PT.
Quite a juggling act, but not so tough for a man used to negotiating a tricky midnight docking at the Port of Baltra after three hours of swilling Grey Goose while line dancing with Miami cougars on the third lido deck.