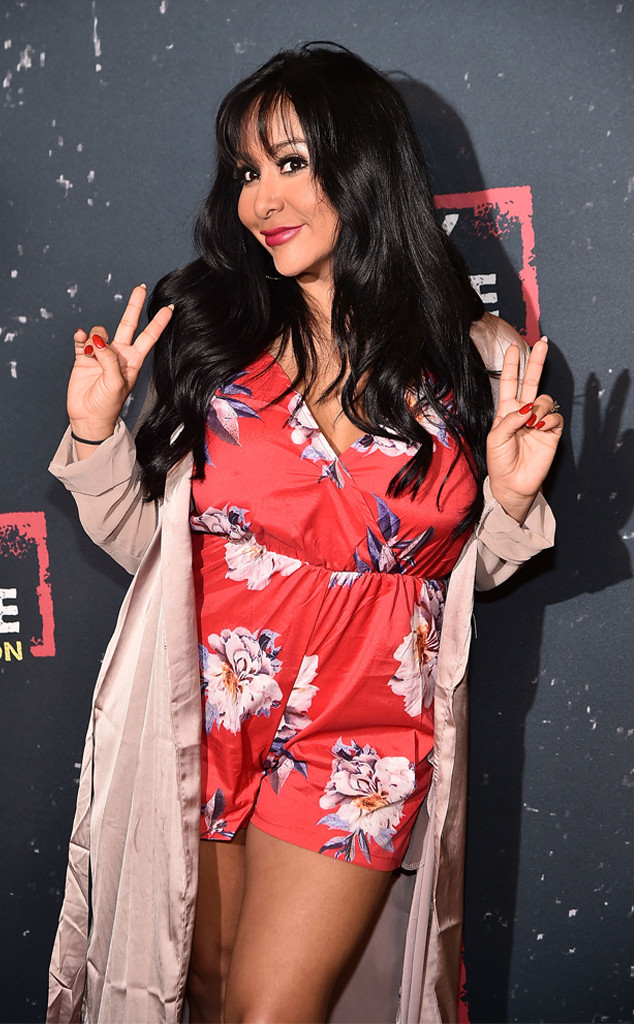 Theo Wargo/Getty Images
When you think of single-name celebrities, we're sure there are a guaranteed few that come to mind.
Madonna. Cher. Rihanna. Beyoncé. You get the point.
But if we're being real, we'd also add Snooki to that list.
Nicole "Snooki" Polizzi changed the reality TV game forever by starring on Jersey Shore and our lives have never been the same because of it. So, on her 31st birthday, which is today, it only seems fair that we honor her best reality show moments right here.
Plus, in the wake of Thanksgiving, we have so much to be thankful for and honestly, we'd be lying if we left Snooki off that list.
The MTV star has been providing us with television gold for almost a decade—we will hit the nine-year mark since Jersey Shore first aired on Dec. 3—and we couldn't be more grateful for that.
Between her one-liners, her insane antics and her many meme-able moments, the popular TV personality has forever secured a place in our hearts.