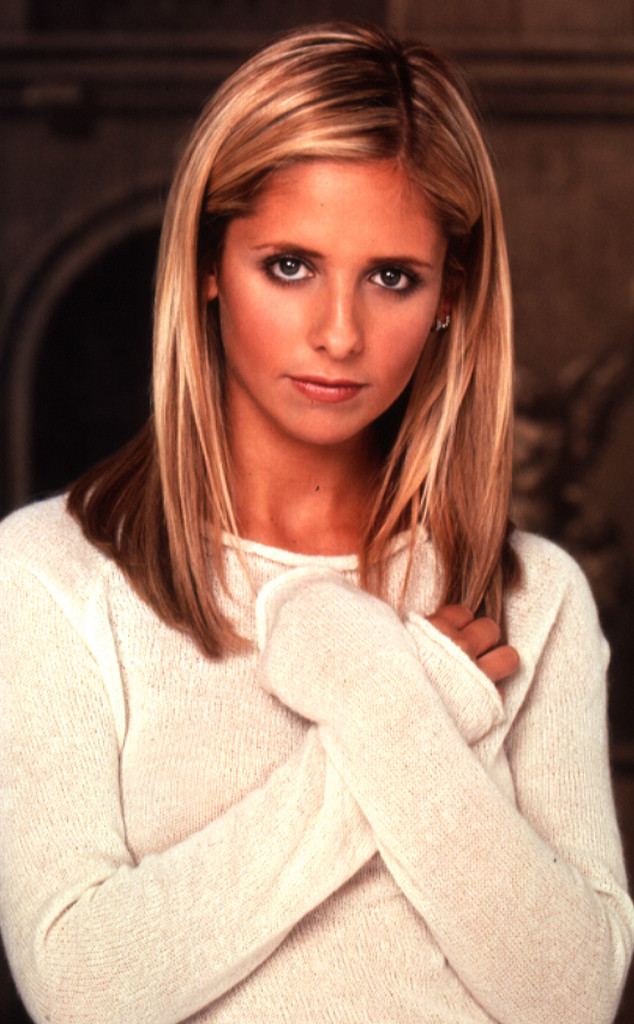 WB
Vampires beware, Buffy is coming back and she's ready to slay!
It's been 15 years since Buffy the Vampire Slayer went off the air and E! News can confirm that there is officially a reboot in the works at 20th Century Fox Television.
Last week, the news broke that Buffy the Vampire Slayer would be getting the revival treatment and that Joss Whedon, the man who created the original series, would be back at the helm as executive producer.
According to The Hollywood Reporter the reboot will be set in present day and continue with the mythology of the original TV show.
The biggest change this time around will be that a black actress (who has not been cast yet) will be taking over as Buffy Summers, who was originally played by Sarah Michelle Gellar.
Although we are all for a new slayer kicking butt and saving Sunnydale—or the world for that matter—from vampires, we will definitely miss the OG cast.
It's been a long time since the Scooby Gang and their other vampire-loving and vampire-fighting friends were all together on TV, but that doesn't mean we still don't love them.