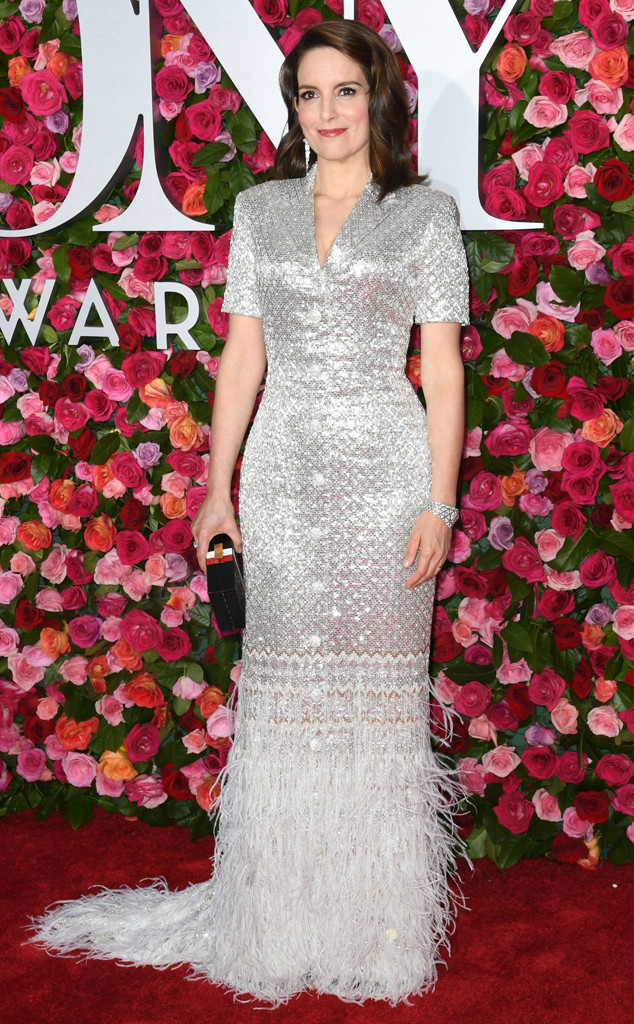 Andrew H. Walker/REX/Shutterstock
It's Broadway, baby!
On Sunday night all eyes were on Broadway at the 2018 Tony Awards. As the biggest stars from the stage took over Radio City Music Hall in New York City, plays, musicals and big performances were all fans were thinking about...except for us. We were patiently waiting to see what everyone would wear to the big award show and we were not disappointed.
Even though there were a lot of shining stars—both literally (so much sparkle) and figuratively—on the red carpet, 10 celebrities really caught our attention with their looks. So, who was the best dressed this year? We will let you decide, but our picks kick off with the one and only, Tina Fey.
Even though her musical, Mean Girls, didn't take home a single award, the creator of the film and its corresponding musical did wow us on the carpet. She donned a silver gown that shimmered from ever angle and had feathers on the bottom, which made it even better.
Tatiana Maslany was another red carpet winner for us, but her look was the exact opposite of Fey's. The Orphan Black star donned a sheer, black frock with blue and red floral embellishment that was both chic and sexy. These two ladies were given a run for their money however when the four men from the play The Boys in the Band walked the carpet together...in matching, color-coordinated tuxedos.
Matt Bomer, Jim Parsons, Andrew Rannells and Zachary Quinto rocked blue, maroon, green and navy tuxes as they posed together and we're still in awe over their fashion choices.