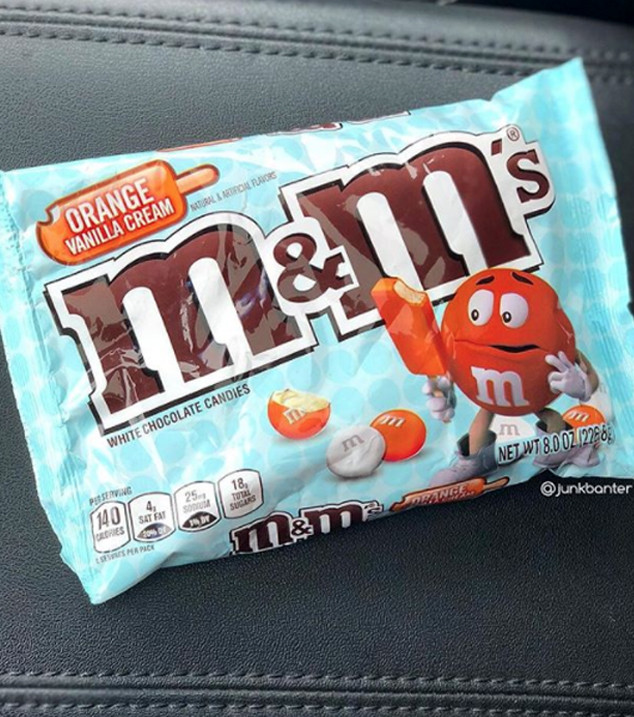 Instagram/junkbanter
Attention candy lovers: M&M's has released a new flavor just in time for summer and we're not sure how to feel about it.
What is the new summer flavor? Drum roll...Orange Vanilla Cream AKA an orange creamsicle, which definitely has us very intrigued. In fact, if we weren't working we'd be heading outside to search for these bad boys in order to try them ASAP.
According to The Impulsive Buy, the Orange Vanilla Cream M&M's are limited edition and are only available at Dollar General. Is it just us or does the fact that these candies are hard to find make them that much more enticing?
The key to the new flavor is that there is white chocolate, which will lend itself for a much sweeter candy treat. The white chocolate is paired with orange flavor to instantly take you back to your childhood at the beach licking a creamsicle, which could be just the right candy for all your summer adventures.