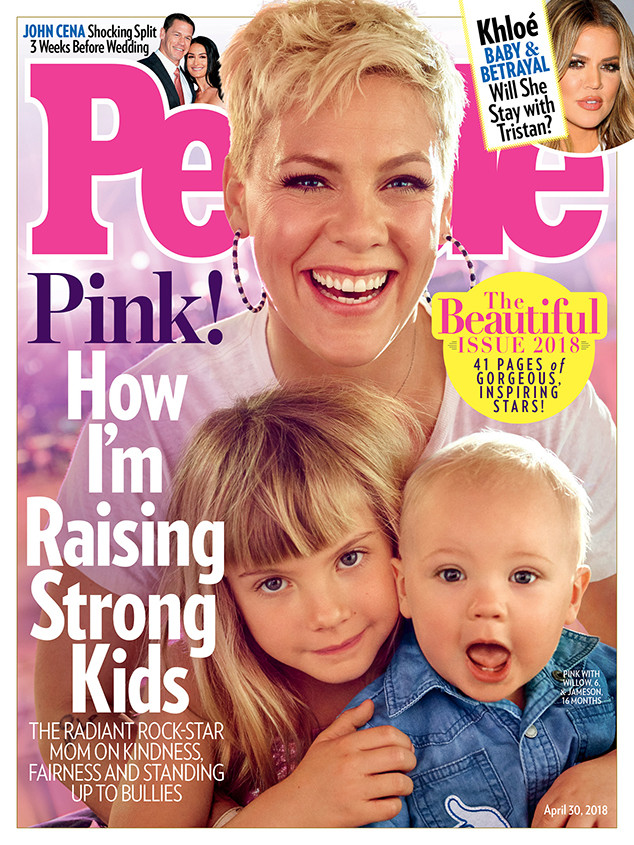 Peggy Sirota/People
Pink isn't a regular mom, she's a cool mom—and now she's officially People's "Most Beautiful Woman in the World" 2018! To be honest, we're really not that surprised given she continuously shines inside and out.
The Grammy-winning singer landed the cover of People's "The Beautiful Issue 2018" this week and instead of posing by herself for the cover and her feature in the magazine, Pink was photographed with her two beautiful children, Willow, 6, and Jameson, 1. If that doesn't make her the coolest mom ever, we don't know what does.
In addition to posing with her adorable offspring, Pink admitted that she doesn't always have parenting on lock, but that's really what it's all about, again earning her major mom points for humility. "The thing about parenting is you never know if anything you're doing is working," Pink told People. "That's been the most humbling thing for me."