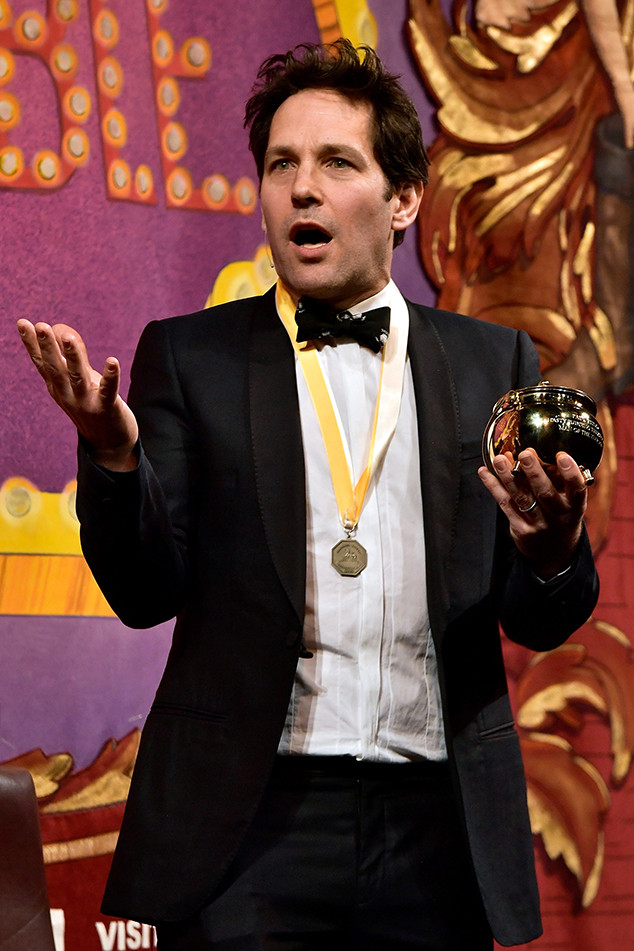 Paul Marotta/Getty Images for Hasty Pudding Institute of 1770
From '90s dreamboat to miniature hero, Paul Rudd can do it all.
Whether you fell in love with the New Jersey native in Clueless where he played gorgeous college student and Cher Horowitz's (Alicia Silverstone) stepbrother and boyfriend, Josh, or are a massive fan of him as Ant-Man, the superhero who can shrink to size, Rudd has a strong following of fans for all the right reasons.
Now, the actor is turning 50 years old and we are in shock. The birthday boy recently joked about being "80 years old on the inside" following comments that he doesn't seem to age, and yet, he's now 50!
Rudd is one handsome man, a talented actor and seemingly ageless, which is why we have to give him a shout out on his special day. Come on, just look into those green-grey eyes and tell us you aren't melting.
Since 1992, Rudd has been all over our TV screens and on the big screen and we wouldn't want it any other way.