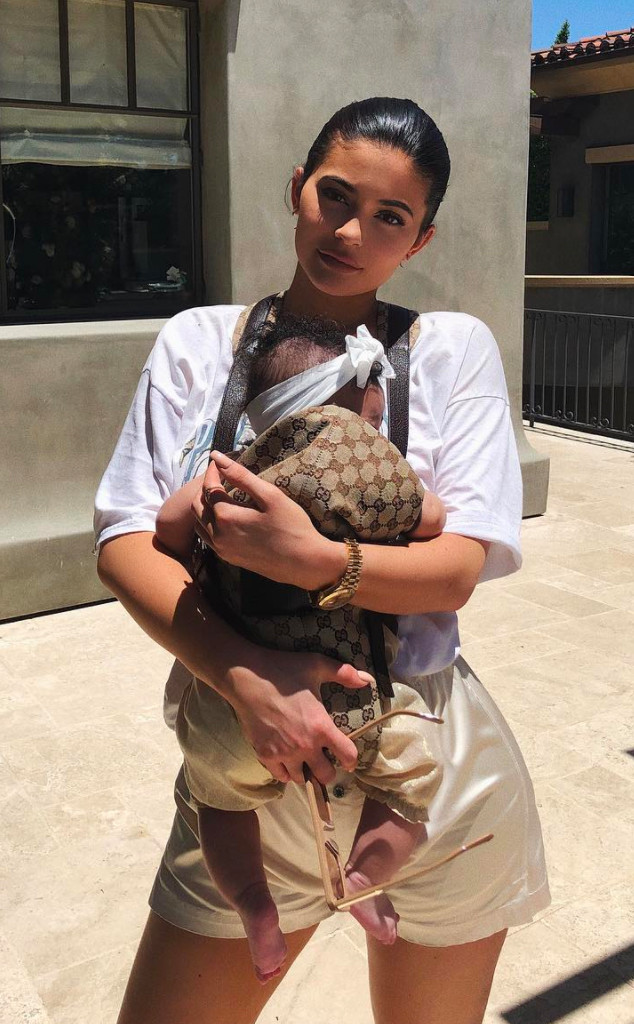 Instagram
Kylie Jenner knows beauty. After all, it's how she's turned herself into a near-billionaire.
Jenner, who graced the cover of Vogue Australia's September issue, opened up a newly released video about her definition of beauty and what she intends to pass on to her daughter, Stormi Webster. "Beauty to me means being yourself. Beauty to me means Stormi," she whispered to the camera.
As for what makes someone beautiful, it all comes back to "confidence." The cosmetics mogul discussed one of the most astounding moments of her life: giving birth to Stormi. "Creating life was one of the most beautiful moments of my life. It's hard to explain why. It's just when you've experienced it you understand," she said.
In the video, the new mom also expressed what she wishes for Stormi and how her daughter can maintain her own individuality. The crux of her main beauty tips for Stormi has nothing to do with outward appearances. Rather, it's all internal. "A beauty lesson that I want to pass on to Stormi is probably just be carefree and experiment and let her experiment with her look and who she wants to be," Jenner explained.