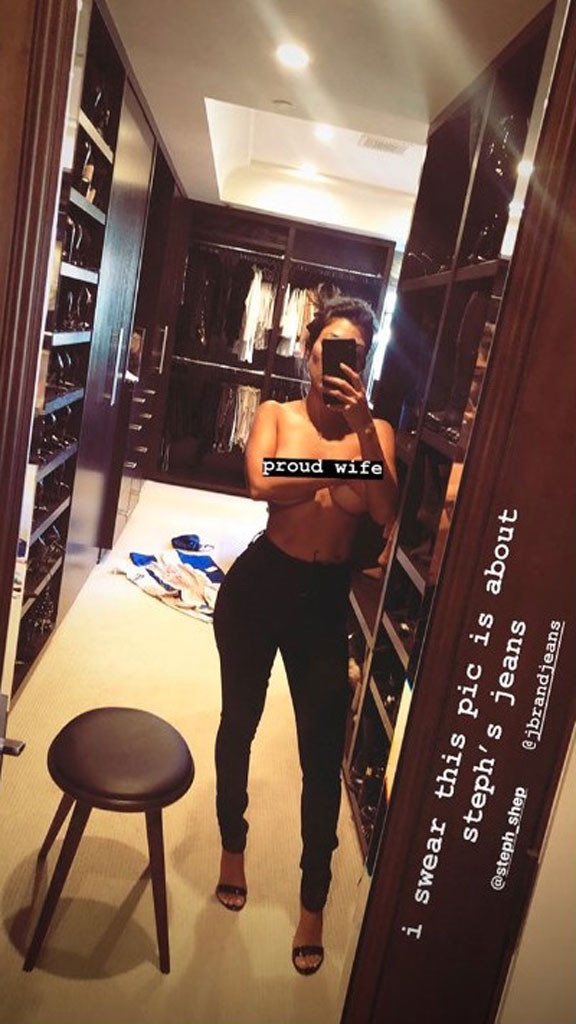 Instagram
Revenge body? Check!
Not that Kourtney Kardashian needs any help with her physique, but fans couldn't help but notice how fit and fabulous she's looking in a racy photo shared to her Instagram Stories on Thursday. The E! reality star snapped a topless photo of herself while trying on a pair of jeans for Kim Kardashian's former assistant's Stephanie Shepard's denim line with J Brand.
Nothing but the words "proud wife" and Kourtney's hand covered her chest while she struck a pose in front of the mirror inside her seemingly massive closet. "I swear this pic is about Steph's jeans," the cheeky E! reality star added in her caption.
Since breaking things off with boyfriend Younes Bendjima earlier this month, the 39-year-old mom of three hasn't let the split cramp her style one bit.