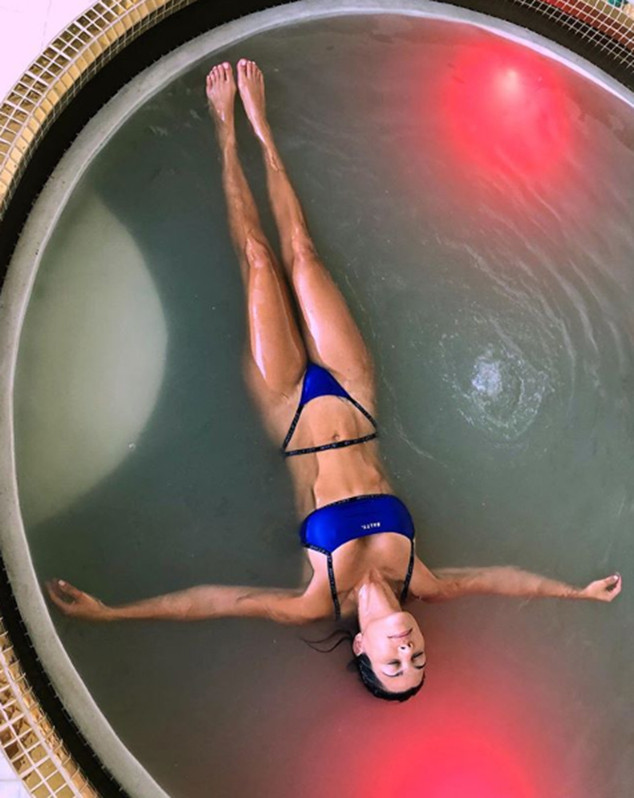 Instagram
Living well is the best revenge!
One week after news broke that Kourtney Kardashian and Younes Bendjima had split after nearly two years of dating, fans are curious to know how the Keeping Up With the Kardashian star is doing.
Before you think the reality star is experiencing the breakup blues, all signs point to the complete opposite.
In fact, Kourtney may be living her best life as the summer season comes to an end.
On Monday morning, the mother-of-three kicked off a brand-new week posing in a bikini for her 66 million followers. "Detox," she captioned the photo while wearing White Fox Swim at an unknown spa.