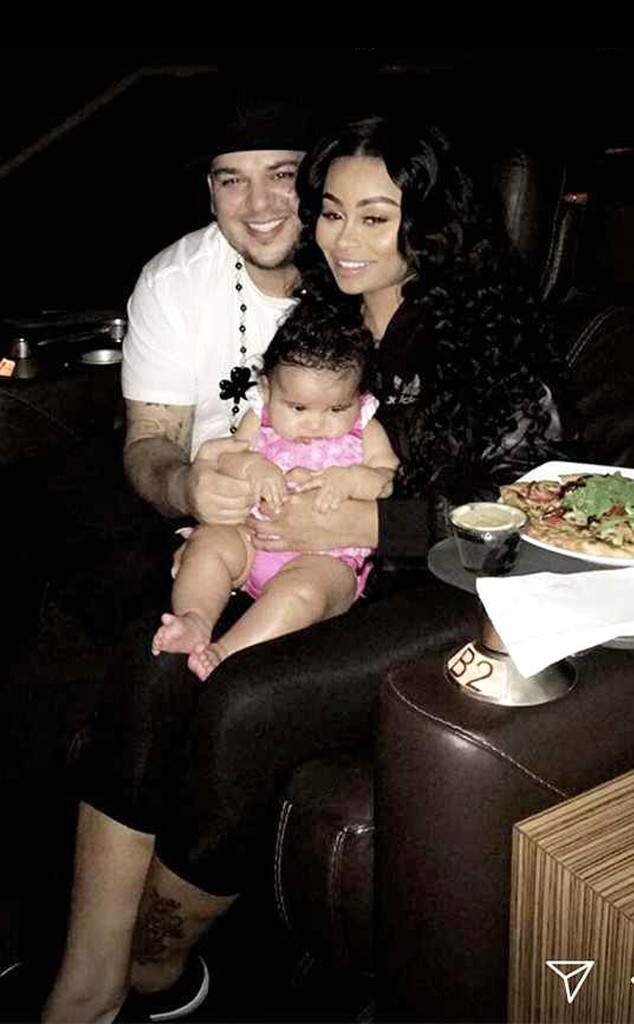 Instagram
A lot can change in a year, and in the case of Rob Kardashian and Blac Chyna, they're volatile romance has blossomed into a peaceful friendship.
A source tells E! News exclusively the reality TV stars are much better off as co-parents to 1-year-old Dream Kardashian, especially having moved on from the X-rated social media scandal that pushed Chyna to obtain a restraining order against Rob and threatened his custody rights last summer.
"Chyna and Rob are fine right now," our insider shares. "There's no major drama between them; it's all civil and they're getting along for Dream."
The pair, who went their separate ways in February 2017 after a whirlwind engagement, share joint and equal custody of the adorable toddler. As the source puts it, "They are so particular about each getting their time that it's down to the hour."