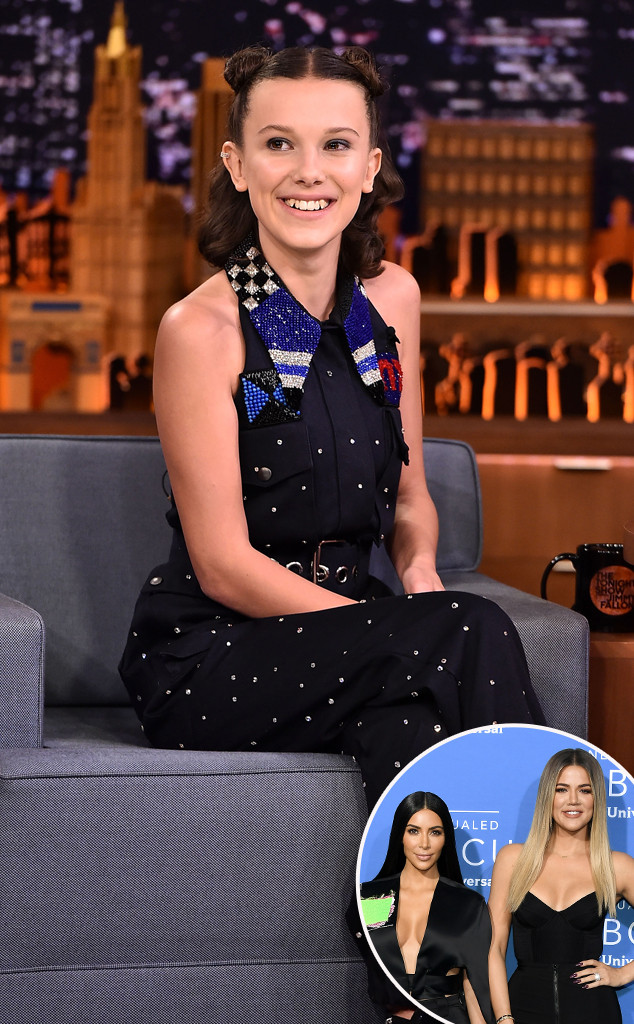 Getty Images
Millie Bobby Brown and the Kardashians are officially BFFs!
The Stranger Things actress might've been watching an episode of Keeping Up With the Kardashians on Thursday when she tweeted to her followers, "honestly, all i want is for Kourtney K to shake my salad." Later on in the day, Kourtney Kardashian saw Millie's tweet and replied, "Let's shake it," along with a salad bowl emoji.
Kim Kardashian also saw Millie's tweet Thursday and told the actress, "I can arrange this!" And Millie is holding her to it because she replied, "KIM! Grab your calendar it's happenin. My dream has come true."