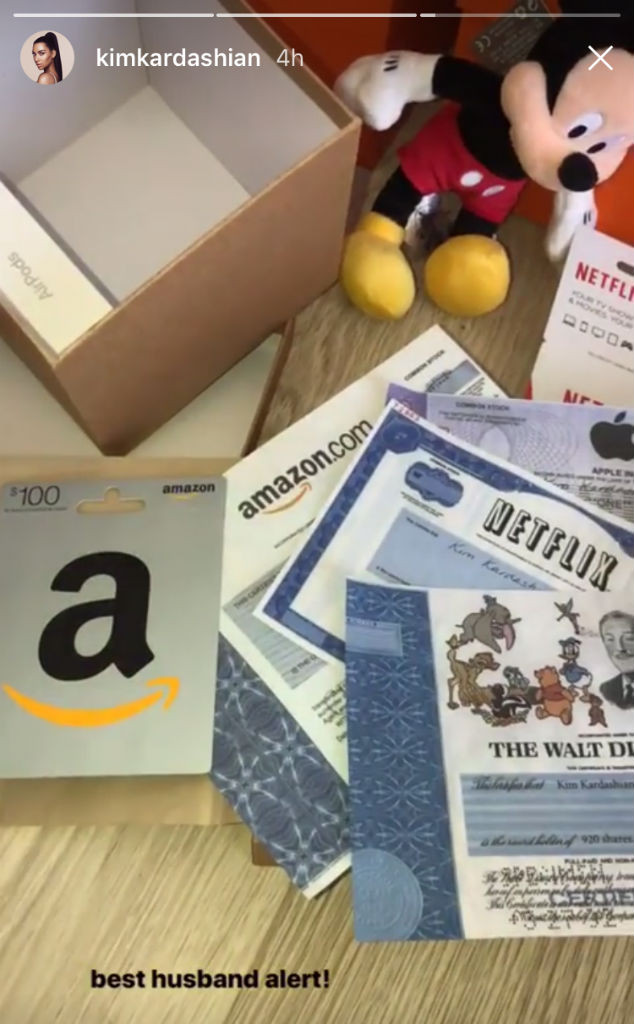 Instagram
"Best husband alert!"
Kim Kardashian is sharing her Christmas presents from Kanye West. On Tuesday, the Keeping Up With the Kardashians star took to Instagram Story to post videos of her husband's gifts to her.
"OK so for one of my Christmas presents from Kanye he gives me this little box with a Disney Mickey toy, Apple headphones, Netflix, Amazon gift cards and Adidas socks," Kim says in the first video as she shows the presents. "And I'm like, 'That's so sweet, thanks!"
But then she opens a second box with more presents inside.