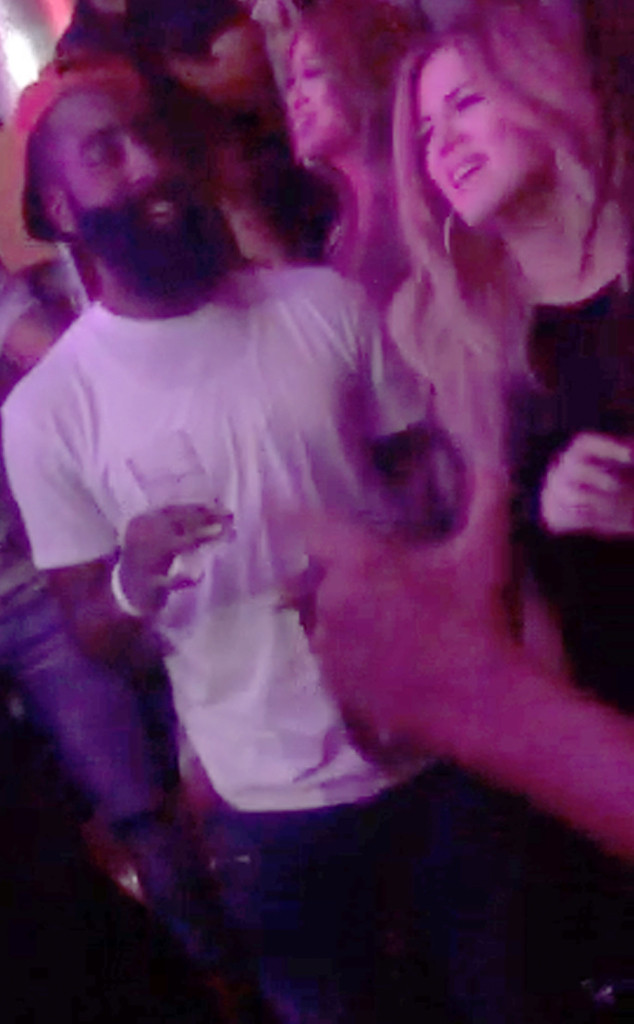 Splash News
Is Khloe Kardashian starting July off with a new summer romance?
The Keeping Up With the Kardashians star headed to Las Vegas over the Fourth of July weekend to celebrate the national holiday.
But while visiting the Encore Beach Club in Wynn Las Vegas, the E! star spent some time with NBA star James Harden.
"They were at the beach club yesterday snacking on chicken fingers and fries, salads and fruit," a source told E! News. "Rick Fox and Jermaine Dupri joined them at their cabana."
Apparently, that was enough for some outlets to call Harden Kardashian's new boyfriend. But upon further digging, it appears it's way too early to call this anything more than just a weekend run in.