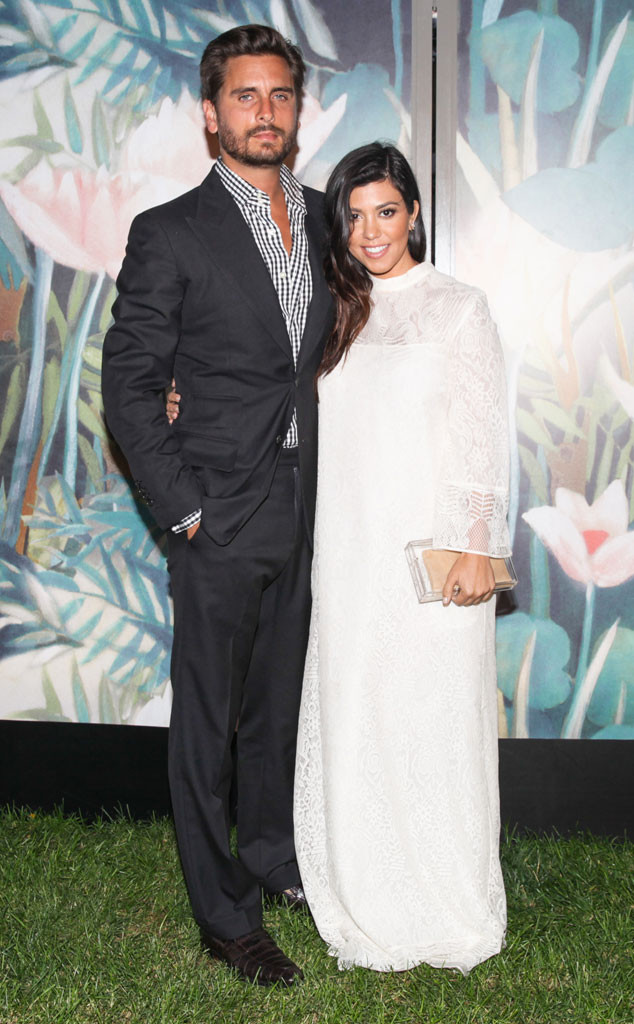 Congratulations to Kourtney Kardashian and Scott Disick!
Kourtney has given birth to a baby boy, their third child together, E! News has confirmed.
The couple's new son was born on Sunday, which is also his big brother Mason 's fifth birthday! The proud parents also have a daughter, Penelope, 2.
"The family is freaking out with joy," a source told E! News. "What an amazing coincidence."
Kim and Khloe Kardashian threw a swanky Breakfast at Tiffany's-themed baby shower for their big sis last month at the Montage hotel in Beverly Hills and Kourtney celebrated again a few days later an early-Sunday-morning trip to IHOP with her best pals. Dress code? PJs!