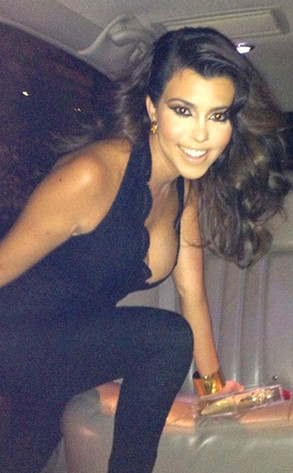 Instagram
Has a mother of two ever looked this good?
Kourtney Kardashian took Las Vegas by storm over the Labor Day weekend, having a meet-and-greet with fans at the Kardashian Khaos in the Mirage and following up that event by partying with her posse at the Hyde Bellagio nightclub.
The Keeping Up with the Kardashians star looked stunning in a black lace jumpsuit for the nightclub outing, showing off a glamorous new hairstyle and a sexy plunging neckline.