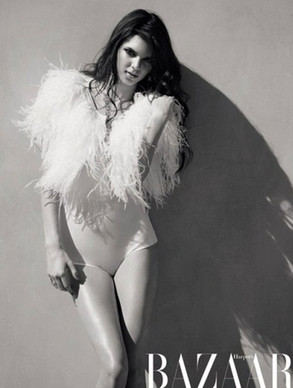 Harper's Bazaar Arabia
Listen up, haters: Kendall Jenner has something to say!
When you look at Kendall in one of her photo shoots, it's hard to believe that people would be criticizing her figure. Yet, as the 17-year-old model admits in the latest issue of Harper's Bazaar Arabia, it happens all too often.
"I'm constantly criticized for being too skinny," the 5-foot-10 E! star said in her interview. "I'm trying to gain weight but my body won't let it happen. What people don't understand is that calling someone too skinny is the same as calling someone too fat. It's not a nice feeling."