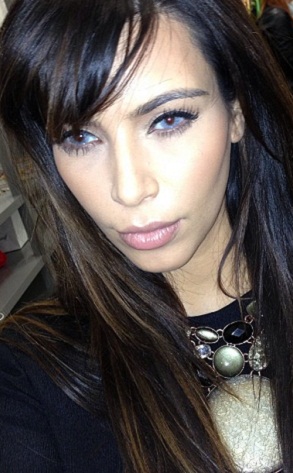 Instagram
Do our eyes deceive us? Or, rather, do Kim Kardashian's eyes deceive us?
Don't adjust your monitor: that's really Kim Kardashian sporting a new eye color! The E! star took to Instagram last night to show off some experimentation with colored contacts.
Among the looks that Kim tried: a piercing light blue with a black ensemble; blue eyes with white clothes; a beautiful green against green; and a deep aqua against a similarly colored blouse.