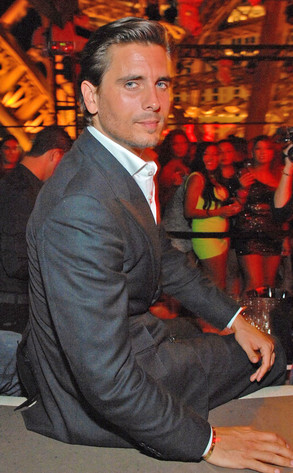 Courtesy of Bryan Steffy/WireImage
We've heard about his lordly lifestyle, and we've seen his antics on this season of Kourtney & Kim Take Miami. One has to wonder, though: what exactly does Scott Disick do all day?
Scott revealed all in a recent issue of Haute Living, outlining his daily routine. So, what did we learn?
Getting Ready: Much of Scott's morning time goes into deciding what to wear and how to accessorize according to his plans for the day. Keeping it cazh? Scott wears a Rolex. Big event? Scott pulls out one of his Jacob & Co. diamond watches.
All this, according to Scott, takes roughly two hours, including a half hour of moisturizing with Créme de la Mer (roughly $150 an ounce). Hey, ya gotta keep the hands soft if you're going to be a lord.