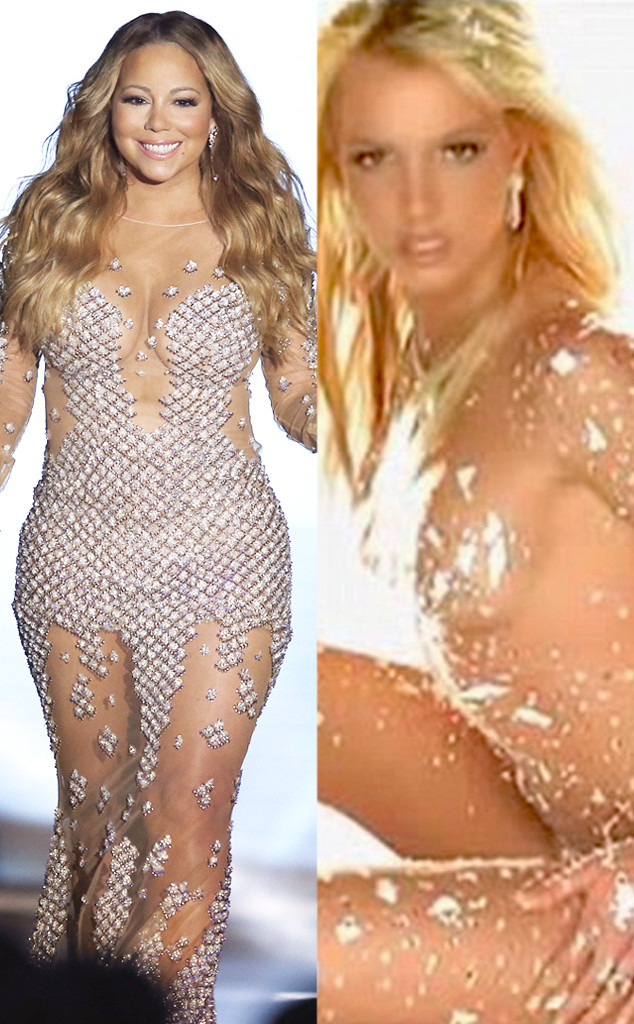 VALERY HACHE/AFP/Getty Images
We have officially found the most stolen Bitch Stole My Look of all time. It's the infamous nude, sequined-covered creation worn during the 2000 VMAs by the one and only "Toxic" singer, and Mariah Carey is the latest diva to don a way too similar style (Lady Gaga was the latest to try a take). Say what you will about Britney Spears, but she has inspired many a pop star to wear nothing but sheer fabric with bling on top, and that's got to count for something.
Of course each A-lister has given us her own take on the over-the-top designer, and the Me. I Am Mariah singer's offering is as competitive as they come.