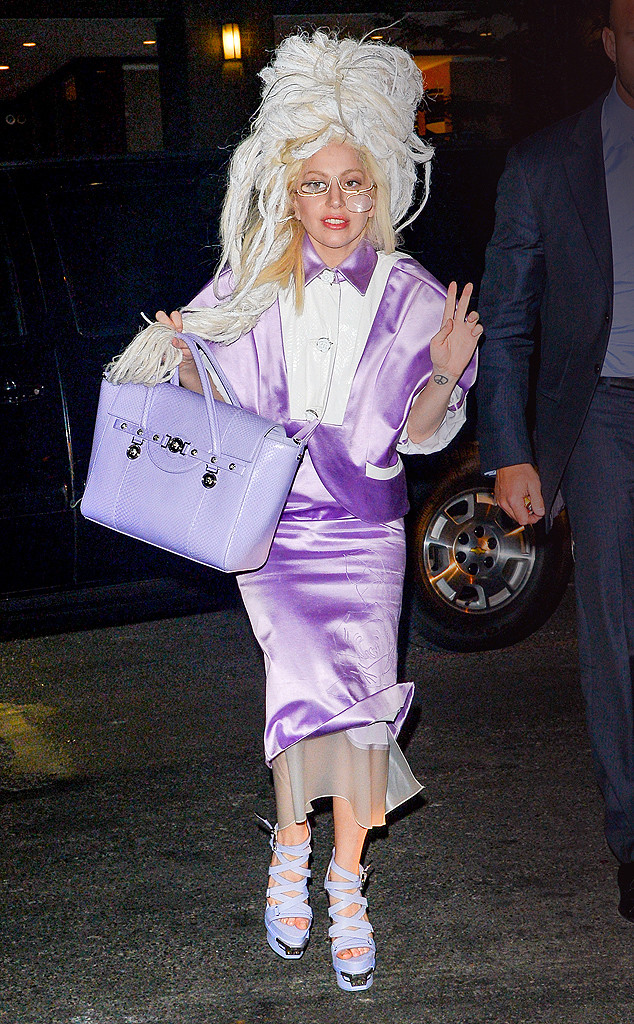 Ray Tamarra/Getty Images
We have a confession to make. We're exhausted by Lady Gaga's fashion antics. Every time we think the "Applause" singer has gone as far as she can go, she tops it leaving us to figure out how and why??
Case in point, this belated granny Halloween getup. The lavender suit is a Prabal Gurung design, but it looks like the pop star picked up her wig and bifocals at a shuttering costume shop. Hopefully they were 50% off like the rest of the October 31st gear.