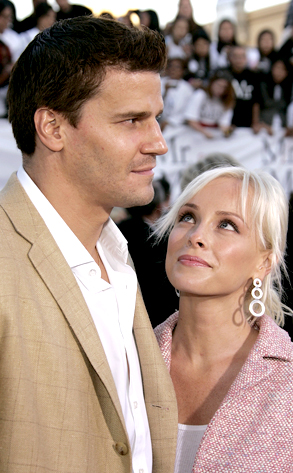 Vince Bucci/Getty Images
David Boreanaz's mother-in-law has spoken out regarding his affair. His wife Jaime Bergman's mother is confident that the married couple will work things out and said that Jaime once told her "divorce is not an option," and suggested that she knows what might happen to their children if they "let something like this get a hold of them."
I guess it's better for the kids if they stay married and dad can just "get a hold of" other women. She also added that Jamie is "appalled by these women," and now so is David.
What…a supportive husband. Way to have your wife's back, kitty kat.