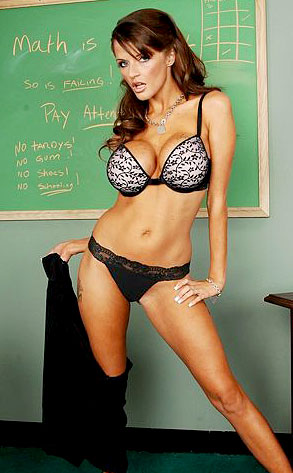 naughtyamerica.com
Tiger Woods' alleged mistress Joslyn James has reportedly signed on with Vivid Entertainment to do an "adult film" that will capture the most "secret and fine points" about her affair with the golfer.
The film, titled The Eleventh Hole, will show viewers the story behind Tiger's personal texts to James in "sensual and graphic terms." So basically it's a porn about her having sex with Tiger.
I don't know who they cast as Tiger Woods, but if they didn't at least let Michael Yo read for it, I'm going to be pissed.
This is the same woman that demanded an apology from Tiger because she thought she was his only mistress. She also demanded an apology from the Ritz because she thought they discriminated against her when they canceled a reservation that she had.
You can't ask someone to say they're sorry to you or take you seriously when your latest endeavor is titled anything that has to do with a hole. If you want some respect, go get a nice job at something else that you're qualified for, like at a waffle house or the inside of a dumpster.