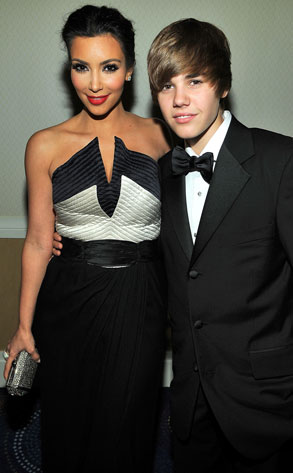 Larry Busacca/Getty Images
Justin Bieber and Kim Kardashian both attended the White House Correspondents' Dinner. And now the Internet is all abuzz with photos of Kim and Justin. People are suggesting that the two developed some sort of a crush on each other. At one point Kim took to her Twitter to say she had "Bieber Fever" and Justin posted a photo of them on his Twitter that said "Look at my Girlfriend."
Oh, really Bieber? You want to go there? You think you can come on my show and flirt up a storm with me then just move on to someone else on the E! Network just because I wanted to avoid a prison sentence? I don't think so, bangs. You better remember to watch your tiny little Bieber back. Don't make me go out and buy a Jonas Brothers record…I'll do it. I'll never listen to it and I'll give it to Chuy, but I'll do it.