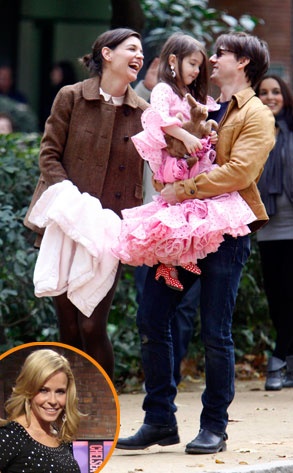 Flynetonline.com, E!
A poll conducted in the United Kingdom named Suri Cruise the "most stylish celebrity child." Also on the list were Lourdes, the Beckham kids and Shiloh Jolie-Pitt, to name a few.
I don't know whose big idea it was to ask a bunch of people what kid dresses the best. And why didn't Jennifer Garner's kid at least make this list above Shiloh? I didn't know that camouflage pants were so popular in the U.K.
Just because Lourdes is Madonna's kid doesn't mean she dresses well. She's always in a pair of tights that look like she's just been through a minefield. I understand the Beckham kids; they dress better than most people that I know, and I'm pretty sure they pick out their own outfits.