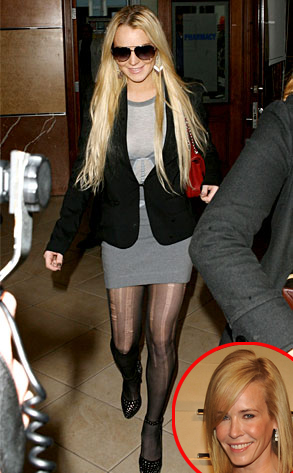 David Aguilera/BuzzFoto/Getty Images; Jordan Strauss/Getty Images
Lindsay Lohan is selling her "lightly used" clothes on her family's website, Lohanhouse.com.
First of all, I doubt anything of Lindsay's is "lightly used," most specifically her coslopus. Second, why would anybody want to buy anything that Lindsay Lohan wore?
I would suggest that she quit trying to sell old clothes and just donate them to a homeless shelter, but the last thing I want to see is a homeless woman in a pair of leopard leggings and some cowboy boots. At this point, the only thing a pair of her used pants could be good for is viral testing.