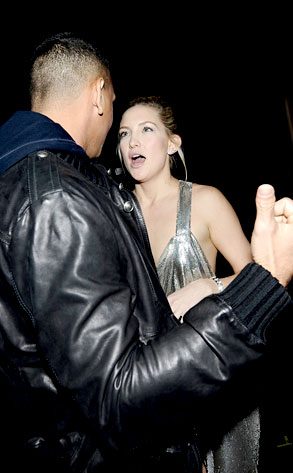 Michael Buckner/AMA2009/Getty
Kate Hudson and Alex Rodriguez have reportedly broken up.
It's shocking to hear that. She seems like such a stable person. US Weekly is reporting that A-Rod broke it off with Kate because her "constant need for attention" was a turn-off. Apparently he hated that she always wanted camera time during his baseball games.
Who didn't? If he wanted to break up with her, couldn't he have done us all the service of doing it during the season so that we could have been spared the constant photos of her in an ill-fitting Yankees jersey?
I don't know much about baseball, but I do know that the season is over. I know because I lost $75,000 on the World Series. I predicted a tie, and it didn't come through. That's the last time I take gambling advice from a phone psychic.