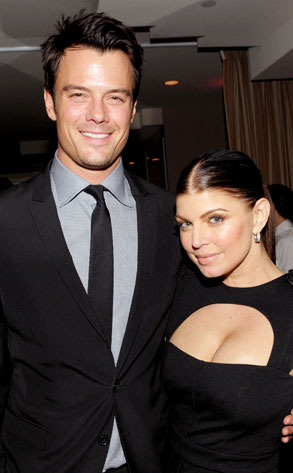 Kevin Winter/Getty Images
Josh Duhamel and Fergie attended the premiere of the new movie Nine together. Fergie has a role in the movie, and Josh was by her side on the red carpet.
This is their first public appearance together since the rumors were leaked that Josh may have cheated on Fergie with a stripper. They were reportedly holding hands and were "very affectionate" with each other.
I'm going to go out on a limb and say that Tiger Woods is to thank for this reunion. With the discovery that he has allegedly cheated on his wife with a dozen or so women, including at least one who is a porn star, he makes any other alleged adulterer look better than a Sunday breakfast with all-you-can-eat bacon.
If she wants to give him one more chance she has my blessing. Some of you may not agree, which is fine. You say tomato, I say VIP hostess.