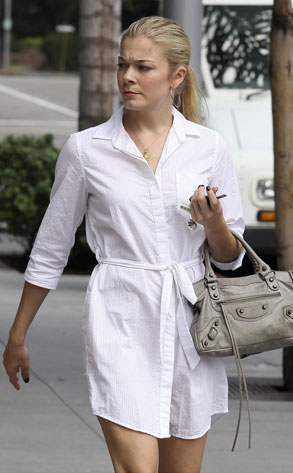 Jean Baptiste Lacroix/Getty Images
LeAnn Rimes is apparently not a great driver. A couple of months ago, she was reportedly involved in a fender bender when she rear-ended a Mercedes. There wasn't much damage, so the incident was quietly taken care of.
This past weekend, Rimes had another little accident when she collided with a security golf cart at a mall. Again, there were no injuries and the matter is being dealt with privately.
Two minor accidents, and thankfully nobody was really hurt. I guess the only time she really does damage is when she backs herself into someone else's husband.