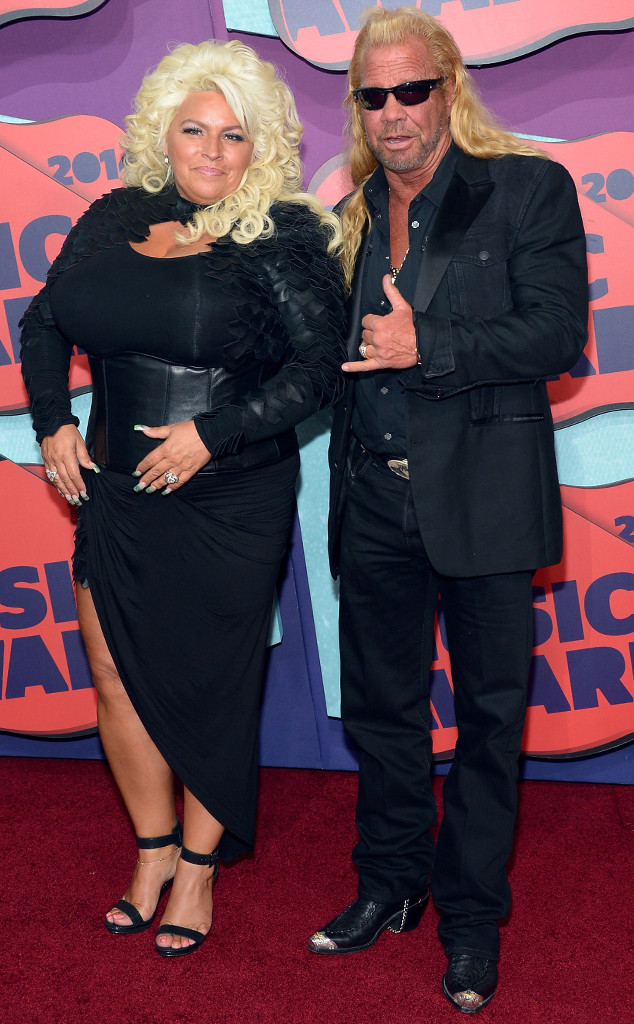 Michael Loccisano/Getty Images
Beth Chapman's cancer has returned.
According to their family attorney, the 51-year-old wife of Dog the Bounty Hunter underwent surgery on Tuesday morning to treat a "life-threatening" mass in her throat. There, Andrew Brettler tells E! News in a statement, doctors discovered something no patient ever wants to hear.
"I can confirm that she was hospitalized today, had surgery to remove a mass in her throat, which was determined to be cancerous. I understand that the situation is very serious. We are all concerned for her and the well-being of her family," he says.
In September of 2017, the reality TV star revealed she was diagnosed with stage II throat cancer following "months of a nagging cough." She expressed shock over the unexpected diagnosis in a heartfelt letter to her fanbase.
"As most of you know I've spent a lifetime facing tests and challenges I didn't see coming and certainly never expected. I've been dealt my share of unexpected blows over the course of my almost fifty years but nothing as serious as the one I heard from my doctors two weeks ago when they uttered those dreaded three words, 'You have cancer,'" Beth shared at the time.