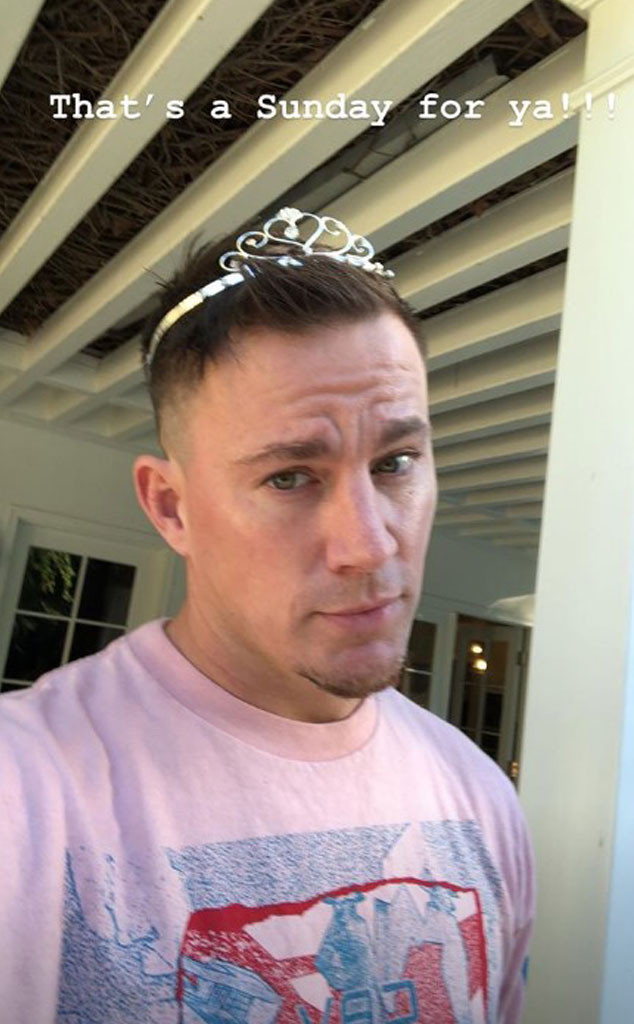 Instagram
He may be Magic Mike, but Channing Tatum doesn't have any magic tricks when it comes to getting glue off his hands.
Tatum and his 5-year-old daughter Everly spent their Sunday afternoon making homemade slime. Not just any slime—colorful, beaded slime. Yum!
The Smallfoot star documented their day with the slime in a series of videos posted to his Instagram story. In the first video, Everly puts her hands in the bucket of pink slime and lifted her hands out of it with the goo trailing down her fingers. "Ewwwwww," he said.
"I really need to get this off," Everly replied.
"We're never getting this off," he said sounding defeated.