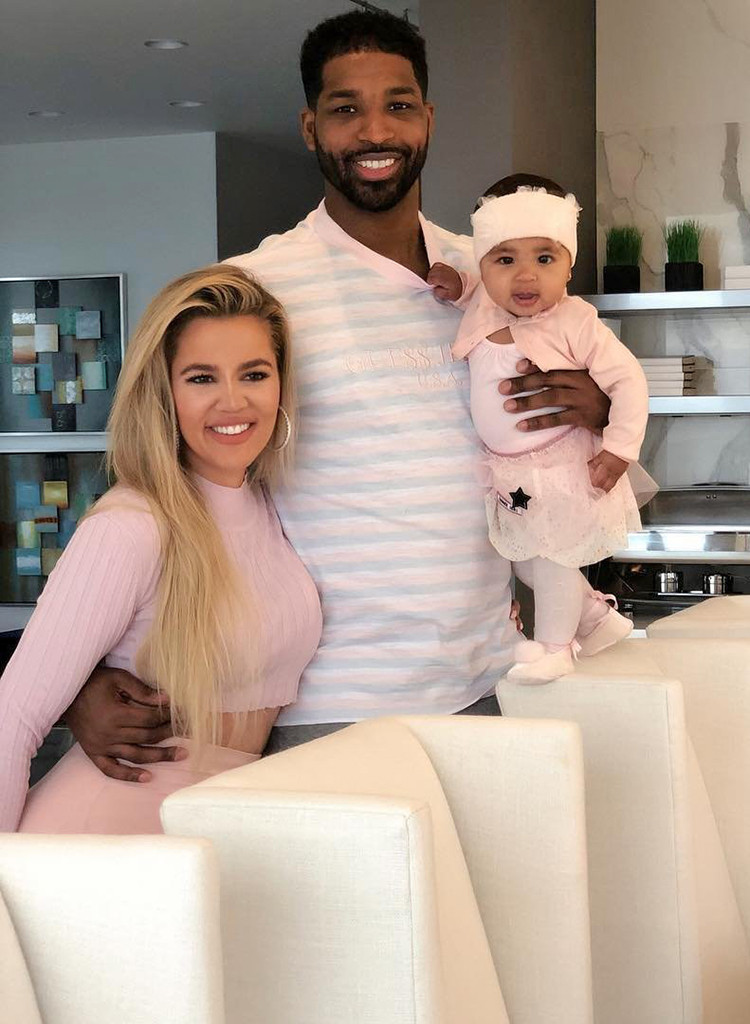 Tristan Thompson/Instagram
All's fair in love and basketball.
Khloe Kardashian spent Saturday night cheering on Tristan Thompson at a Cleveland Cavaliers game against the Houston Rockets. Her appearance at Quicken Loans Arena comes just one day after her sister Kendall Jenner sat court-side at a Cavs game against the Philadelphia 76ers. At one point in the game, Kendall jokingly booed Thompson, who is the father of Khloe's baby, True Thompson. However, she was most likely there to cheer on 76ers player Ben Simmons, who she had a fling with over the summer.
Back at Quicken Loans, Khloe posted videos on her Instagram story of a man doing some sort of acrobatics act on a pile of chairs during what was presumably halftime. "You could not ever pay me to do this," Koko voiced over in her video. "You are the bravest person in the world."
As if basketball wasn't stressful enough!