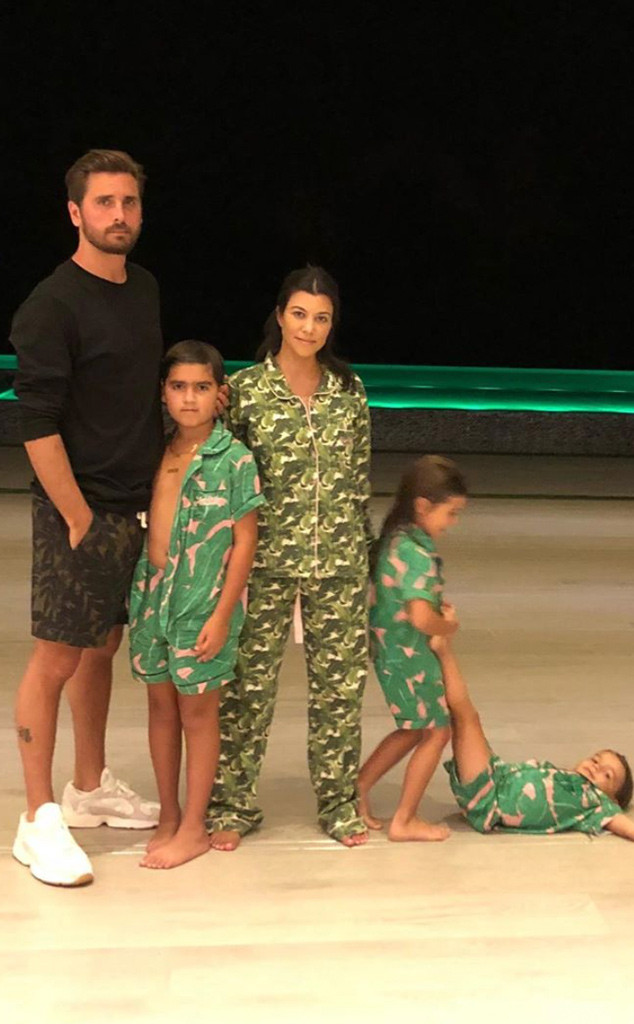 Instagram
Is Kourtney Kardashian expecting a fourth child?
The Keeping Up With the Kardashians star took to Instagram on Thanksgiving to shut down the pregnancy speculation that was sparked by Kendall Jenner's video post. The 23-year-old model shared a video of her family celebrating Thanksgiving together, in which you can see Kourtney's hand placed on her stomach as she stands alongside her kids and her ex, Scott Disick.
The hand placement had commenters asking, "Is Kourt pregnant??" But the E! star put an end to the speculation with one hilarious reply.
"No, but how good does my arm look in the last photo?" Kourtney responded, referencing her hand in the last photo on Kendall's post, which shows her getting food for her plate.