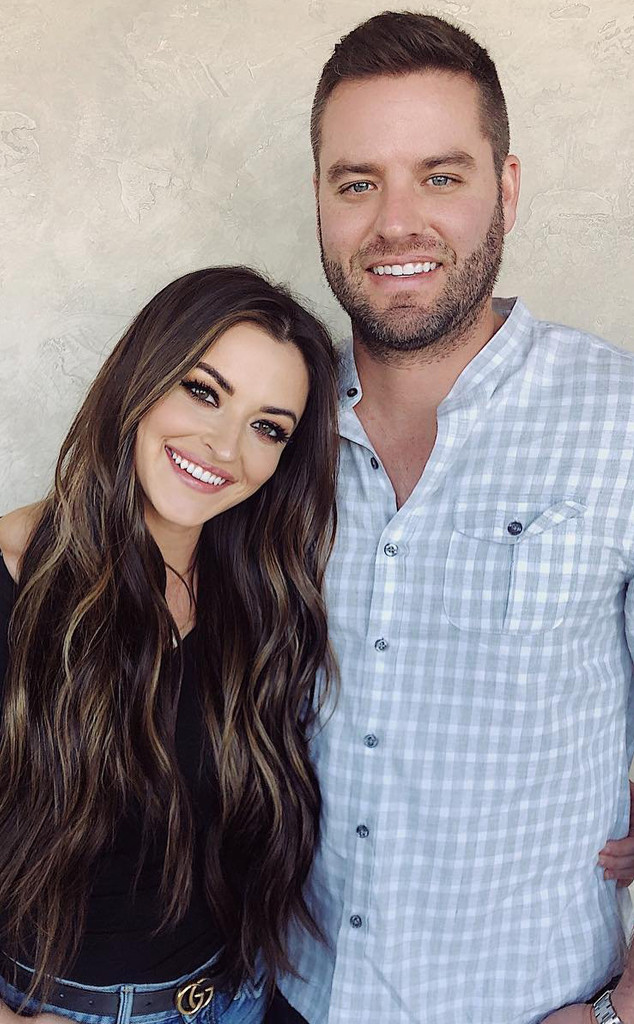 Instagram
Tia Booth is reminding the world she's moved on from any heartbreak once caused by Colton Underwood.
The Bachelor and Bachelor in Paradise star recently took to Instagram with yet another snapshot documenting some quality time spent alongside her new boyfriend, Cory Cooper.
In the photo, the reality TV star looks cute in jeans and a sophisticated black top, letting down her long tresses as she gives Cooper a hug. Aside from the lovebirds' bright smiles, perhaps Tia's caption says it all: a simple heart perfectly captures just how happy she is in this new relationship!
Tia's latest display of public affection marks the second time she's opened up about her love life with her hundreds of thousands followers. As E! News previously reported, Cory is the Executive Vice President of his family's steel company, Cooper Steel in Nashville, Tennessee.
And for members of Bachelor Nation wondering how Tia (who lives in Arkansas) and Cory are making their long-distance relationship work, we've got you covered with the scoop.