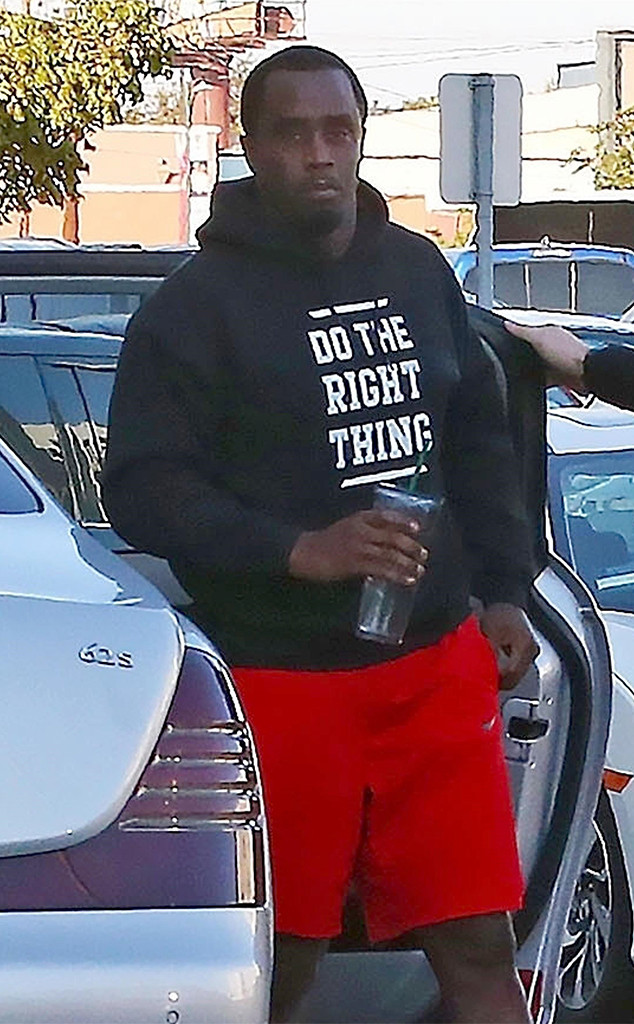 BACKGRID
The sudden death of Kim Porter has brought Sean "Diddy" Combs and Cassie back together.
One month after E! News confirmed the hip-hop mogul and R&B singer had ended their years-long relationship, the two reunited on Friday afternoon. The exes were out in Los Angeles together one day after Porter, who is Diddy's longtime ex-girlfriend and mother of three of his five children, was discovered dead at the age of 47.
Seen for the first time since the devastating news broke, 49-year-old Combs wore a hooded sweatshirt that said "Do the right thing" and red basketball shorts. Cassie, who he dated on and off for a decade, dressed casually in an oversized sweatshirt and yoga pants.
"Cassie reached out to Diddy," a source tells E! News exclusively,"sending him a text message checking up on him and expressing her condolences."
We're told he was "pleasantly surprised" to hear from her and "very touched by her thoughtful text."