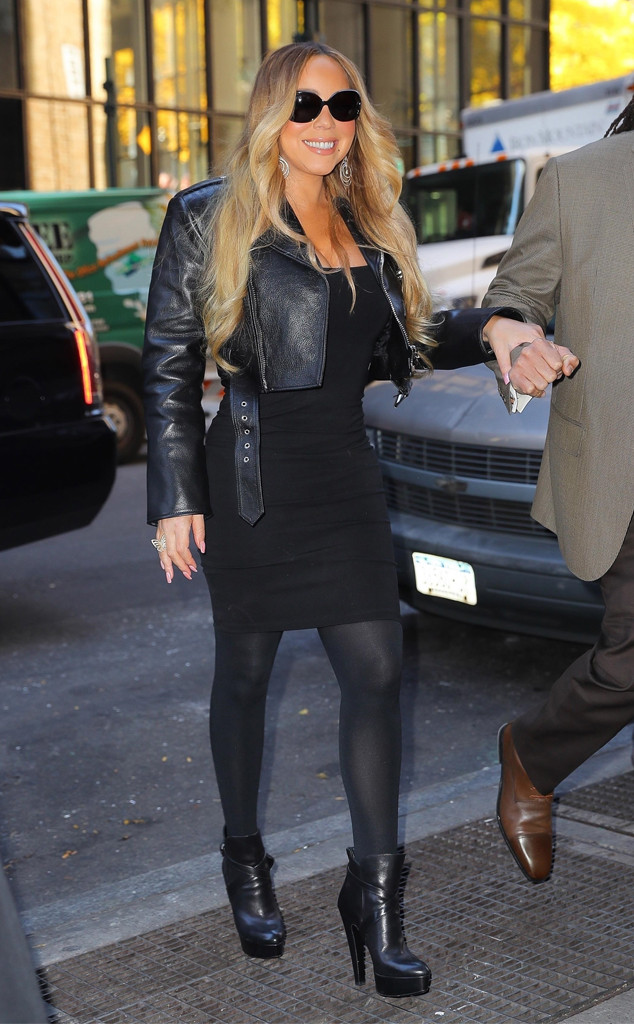 Spartano / BACKGRID
It's a good time to be Mariah Carey.
The holiday season's officially kicked off thanks to her seminal track "All I Want for Christmas Is You" making its annual return to the charts. Her album Glitter, the soundtrack to her much-maligned 2001 film, has miraculously reached No. 1 on iTunes, nearly two decades after its release. Her 15th studio album, Caution—her first in four years following the iconic and insanely entitled Me. I Am Mariah... The Elusive Chanteuse—dropped on Friday, Nov. 16. She remains boo'd up with boyfriend, backup dancer Bryan Tanaka.
Once again, it's finally feels like the Celebration of Mimi.
And for a minute, it looked like we might not make our way back to this place. Because as the Lambily knows all too well, the past few years for Carey have been, well, rocky, to say the least. And it all started when an unlikely whirlwind romance had all the air knocked out of its sails.