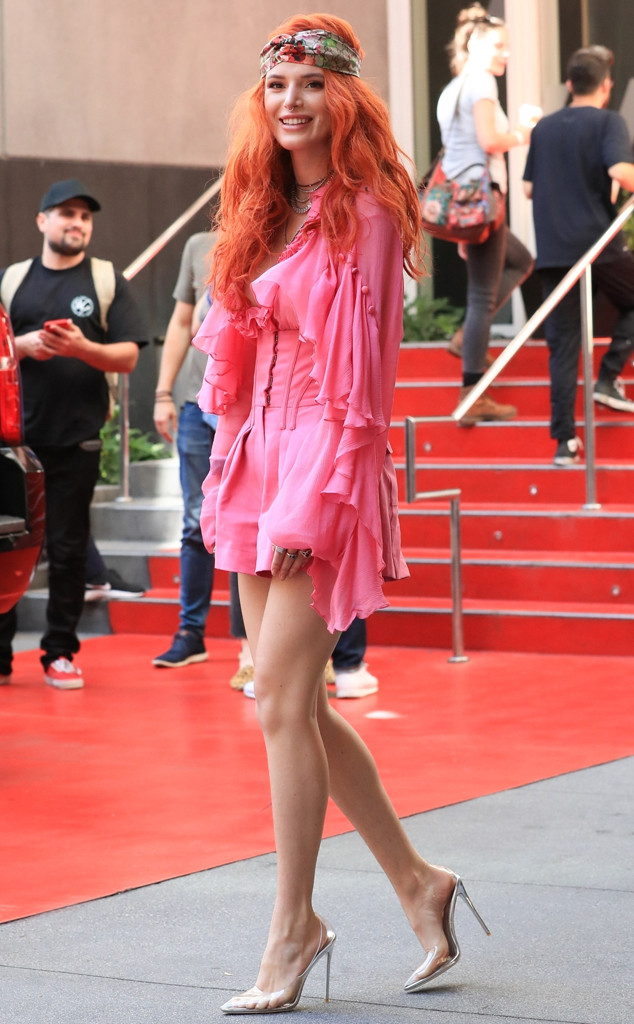 GAMR / BACKGRID
When it comes to Bella Thorne, there's always something new to learn.
At just 21 years old, the Florida native has amassed more life experiences at this point than many do in their entire lives. With her first movie appearance at age 6, it wasn't long before Thorne was a full-fledged Disney star on Shake It Up. With several films out this year alone and thousands of dollars earned from a single Instagram post, she has managed to parlay years of industry grind into a full-fledged Hollywood career.
Despite her typically candid demeanor, there are still some things fans don't know about Thorne's winding journey to today. However, thanks to a new wide-ranging interview from The Los Angeles Times, we got to learn even more about what makes up this unique star, what she's faced and what her life looks like today.
Drum roll please!