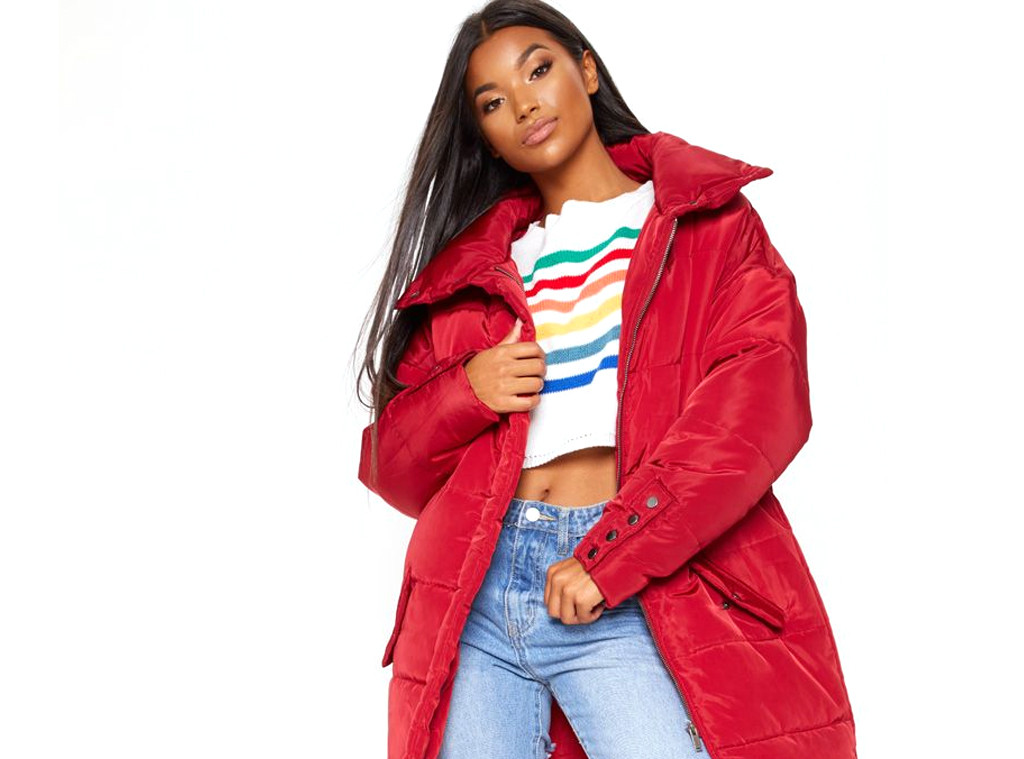 Fall is here and you better get used to it because you can't stop the weather from getting cold.
We hate wasting our own time, so let's focus on the things we can control. Like our fall jacket wardrobe. You've thought about this haven't you? And you know you're going to need more than one. For practicality reasons you need at least one solid option, but for style reasons, you're better off having an array of options that go with your many outfits and moods.
Maybe you're feeling sassy and want a hot pink faux fur option. Or you're keeping it classy for the day and want to layer up in a trench. We've got you with these five must-haves all from PrettyLittleThing. Need we say more?
A cropped grey puffer jacket is practical but chic, a killer combo if you ask us. Technically it's a neutral because it matches all of your cold weather outfits, but the gunmetal shade gives it a low-key, badass vibe. Need we say more?
BUY IT:  GREY OVERSIZED PUFFER JACKET WITH ZIP POCKETS, £50
A little shaggy faux fur will up the style game of any outfit, so it's a brilliant idea to have a coat that goes with everything. In other words, consider this nude, fitted-but-comfy jacket your go-to for any and all daytime activities. 
BUY IT:  PRETTYLITTLETHING AMARIA NUDE SHAGGY FAUX FUR JACKET, £40
Looking for a way to warm up your office look this time of year? A crisp white belted blazer is just the solution. We like it best with a pair of colored slacks and heels for a professional vibe, but you can also wear this out on the weekends with boyfriend jeans and sneakers. 
BUY IT: PRETTYLITTLETHING WHITE OVERSIZED BELTED BLAZER, £18 
If your fall vibe is classic, go with the trench coat. It's professional but cool, so you never have to worry about looking too stuffy or out of place—no matter the situation. Bonus: The belted waistline and tortoiseshell buttons are the just the cool girl add-ons you were looking for. 
BUY IT: PRETTYLITTLETHING GREY LONGLINE TRENCH COAT, £45
Not to get dramatic, but we're going to get dramatic (psych!). Really though, this longline puffer coat calls for nothing less than everyone' attention, and we are here for it. Trust: If it's a chilly day in the city, this big, oversized red number will cover you up whether you're wearing jeans and a tee or a LBD late at night.
BUY IT:  PRETTYLITTLETHNG BURGUNDY LONGLINE PUFFER JACKET, £50