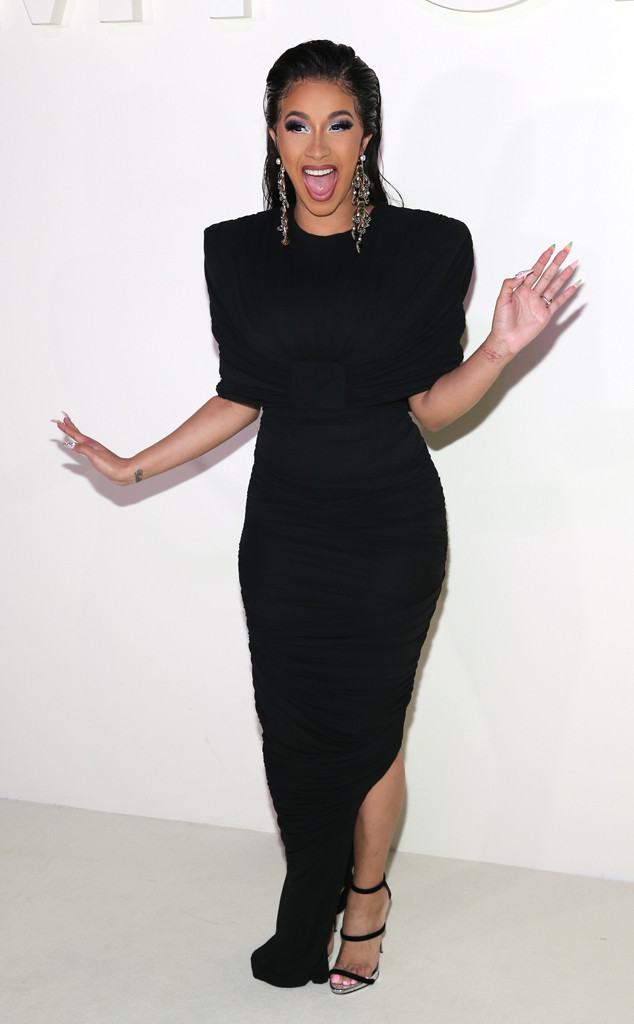 Rob Kim/WireImage
Cardi B has only one birthday wish and only her husband, Offset, can make it come true.
Today marks the rapper's 26th birthday and she is going all out for the celebrations. "I want my husband to f--k me 30 different positions," she tells her Instagram followers in an explicit video. "I want that n---a to flex me like a New York pretzel."
Other items on the agenda for the special occasion include drinking a bottle of Hennessy, so it's safe to say things are going to get a bit wild. "I'm a little scared cause I might act up but I don't give a f--k," says the star.
Cardi details these events in a video taken at a photo shoot for her Fashion Nova line in "Balabasas," or as it's most commonly known, Calabasas, Calif. According to Cardi, the shoot was supposed to take place yesterday, but she explains, "I ate a fish the night before and my face was swollen y'all. My n---a I look like Miss. Puff when she gets mad at SpongeBob."