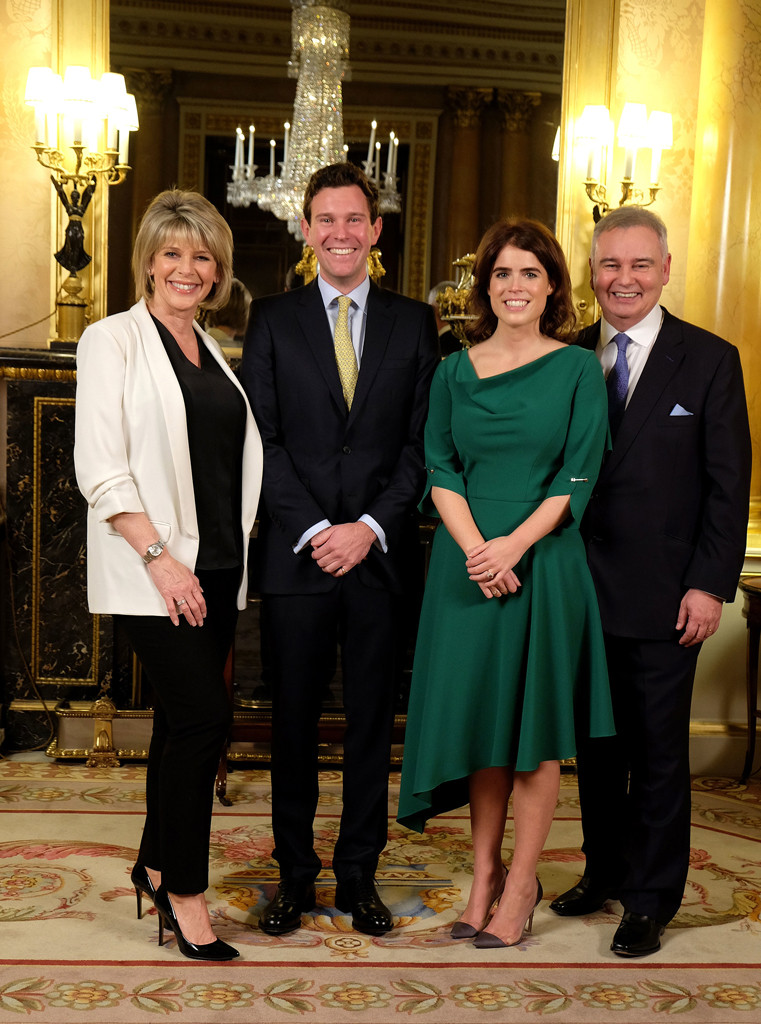 Royal Communications/PA Wire
When Princess Eugenie laid her eyes on fiancéJack Brooksbankfor the first time, she immediately knew he was her prince charming—even though his style was a tad questionable.
"It was love at first sight with this boy," the bride-to-be proclaimed. And while her heart was aflutter at the sight of him, a part of herself also recoiled because of his style choices. The Princess of York laughed as she recalled the first thought that popped into her head when she met the then 24-year-old. "I thought, 'What a silly hat'", she joked to the hosts of This Morning.
Their meet-cute took place while they were on a skiing trip in Switzerland, where they both happened to be staying at the same friend's chalet. Jack insists he saw her first, while Eugenie doesn't remember. Nonetheless, Eugenie said when he came over to introduce himself and shake her hand, she was "all butterflies and nervous."