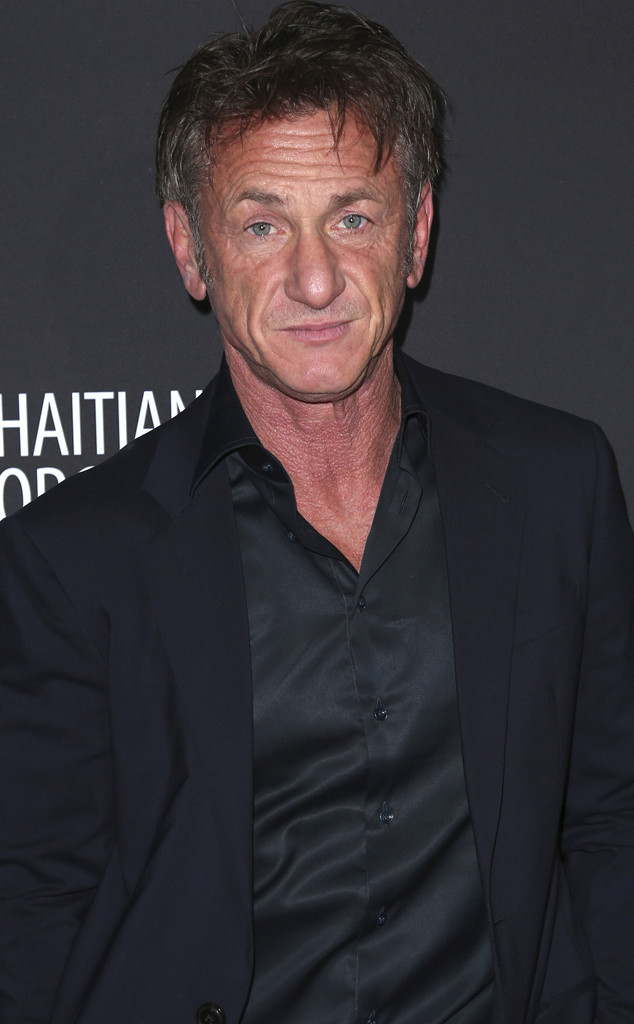 Willy Sanjuan/Invision/AP/REX/Shutterstock
Sean Penn didn't mince his words while discussing the #MeToo movement during Monday's episode of Today.
The actor said he was "suspicious" of the movement and that it aimed to "divide men and women."
The topic came up during an interview with NBC News' Natalie Morales and Penn's co-star Natascha McElhone. Their new Hulu series, The First, is set in the year 2030 and is about a crew's mission to Mars. The majority of the astronauts on the show are women and the president at the time of the mission is a woman.
When Morales asked if the #MeToo movement influenced the show, McElhone acknowledged it may have had an impact.
"Yeah, and for me in life, that's not unusual," the actress replied. "I don't see that as aberrant. I get that, in TV and in a lot of our media, women haven't been depicted in that way, and I find that deeply disturbing."
Penn, however, saw things a bit differently.
"I'd like to think that none of it was influenced by what they would call the movement of #MeToo," he said. "I think it's influenced by the things that are developing in terms of the empowerment of women who've been acknowledging each other and being acknowledged by men. This is a movement that was, you know, largely shouldered by a kind of receptacle of the salacious."
When Morales asked the two-time Oscar winner what he meant by "receptacle of the salacious," Penn proceeded to elaborate.
"Well, we don't know what's a fact in many of the cases," he said. "Salacious is as soon as you call something a movement that is really a series of many individual accusers, victims, accusations, some of which are unfounded."