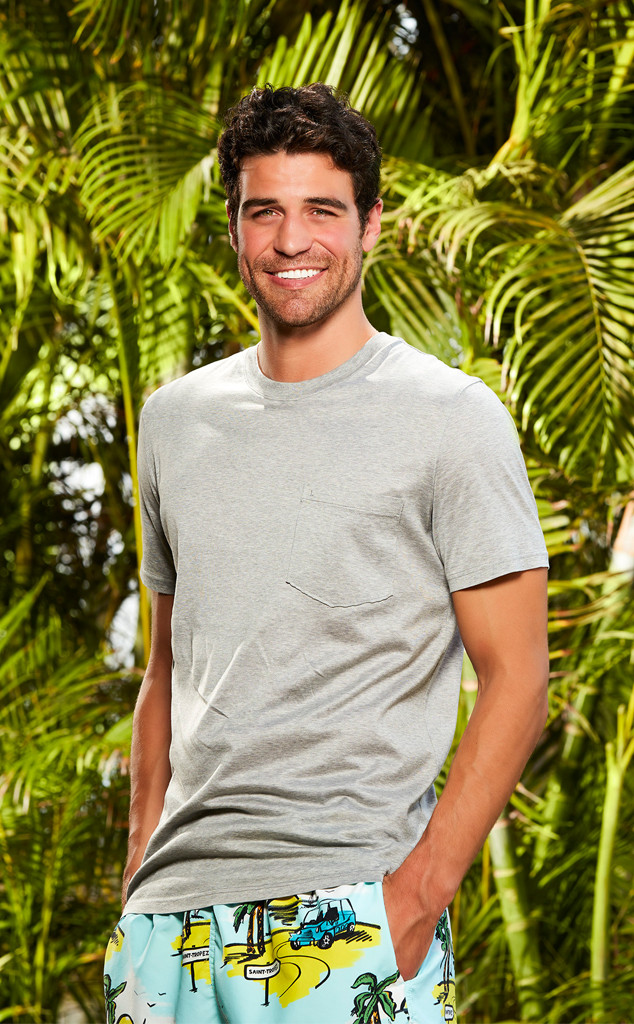 ABC/Craig Sjodin
Grocery Store Joe is leaving paradise to enter the ballroom.
Joe Amabile will be joining the season 27 cast of Dancing With the Stars on the tell-all show after the finale.
The former Bachelor In Paradise contestant was shocked when the announcement was made in front of the cheering audience, right after he and Kendall Long shared that they were back together.
He and the blonde got back together after they left Mexico and have since been going the distance, traveling back and forth from Joe's home state of Illinois and Long's home in Los Angeles. Knowing that these two deserve a second shot at love Chris Harrisontold the pair, "I know some people and I've pulled some strings. I've secured you a spot on Dancing With the Stars."
"I don't know how to dance!," he shouted when Chris told him. But he ultimately relented, knowing it will mean he and Kendall can be a hop, skip and a jump away from one another.