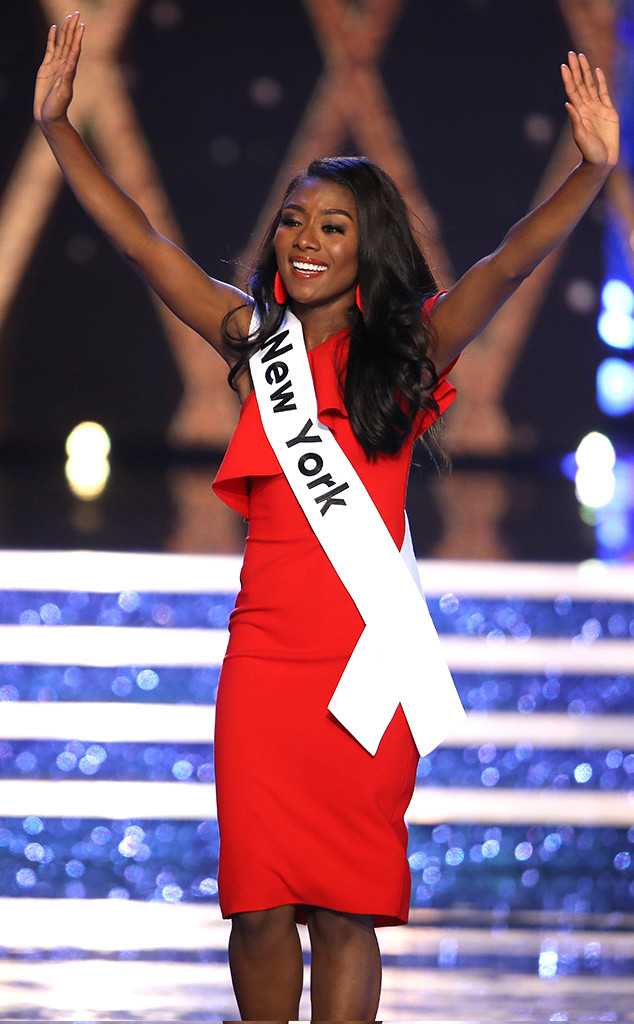 Tom Briglia /Getty Images
There's a new Miss America in town.
Miss New York Nia Franklin was crowned Miss America 2019 at the Jim Whelan Boardwalk Hall in Atlantic City, New Jersey. The annual show was hosted by Dancing With the Stars judge Carrie Ann Inabaand co-hosted by Ross Matthews as women from all fifty states and the District of Columbia all vied for the coveted sparkly tiara.
Miss Connecticut Bridget Oei was the first runner up, followed by Miss Louisiana Holli Conway, Miss Florida Taylor Tyson and Miss Massachusetts Gabriela Taveras.
Miss America 2018 Cara Mund presented the tiara to Franklin, who now begins her yearlong journey as the face of the organization.
Franklin thanked her loved ones during her acceptance speech at the show. "It took a lot of perseverance to get here, and I want to thank my family, my mom and dad, who is a survivor of cancer. And all my sisters behind me, I love each and every one of you," she said.