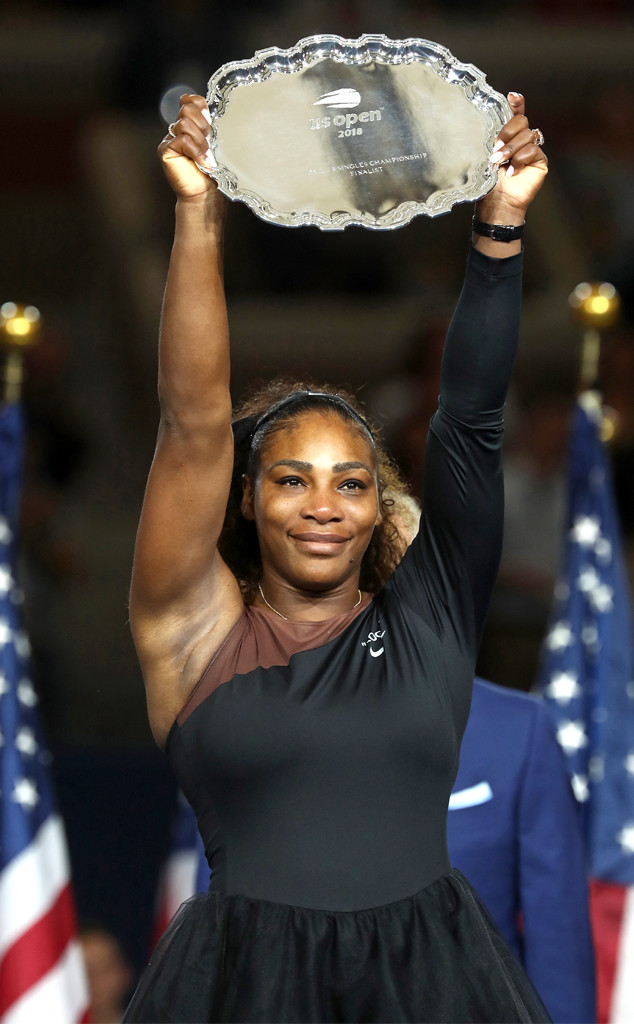 Julian Finney/Getty Images
UPDATE on Sunday, September 9 at 2:20 p.m. PT: Serena Williams has been fined $17,000 for the code violations she received during the U.S. Open final, the United States Tennis Association (USTA) said on Sunday, according to Reuters.
_________________________________
Serena Williams served up some arguments to the umpire at the U.S. Open finals on Saturday.
Williams lost to 20-year-old tennis sensation Naomi Osaka, but she first had a heated dispute with the court's umpire Carlos Ramos. The official docked Williams by points when her coach, Patrick Mouratoglou, made a gesture from his box that Ramos called as a coaching violation. The tennis star fired back at the umpire and told him, "I don't cheat to win. I'd rather lose."
Later on, Williams received a point penalty for breaking her racket in frustration where she again went after Ramos. "I have never cheated in my life. I have a daughter and I stand for what's right for her. I've never cheated, and you owe me an apology," she yelled.
In one part of her speech to the umpire, Williams called out sexism in the sport, citing that men can get away with much more than women on the court. "This is has happened to me too many times, this is not fair...You know how many other men do things that are much worse than that? This is not fair. There is a lot of men out here that have said a lot things and because they're men, that doesn't happen to them. This is unbelievable," she told Ramos.