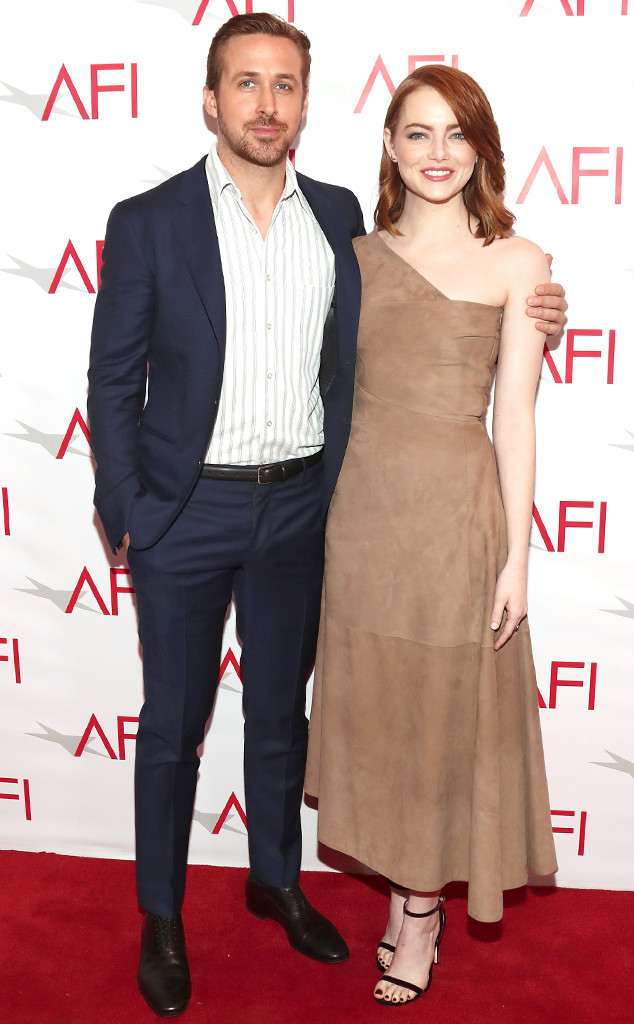 Todd Williamson/Getty Images
Ryan Gosling has a special place in Emma Stone's heart.
The two actors have starred in a number of films together playing love interests, including La La Land and Crazy, Stupid, Love. Both Stone and Gosling were nominated for Oscars for their roles in the musical, which Stone won for Best Actress in a Leading Role.
Acting side-by-side in these movies forged a bond between the two actors. During a Q&A session at the Telluride Film Festival in Colorado, the Battle of the Sexes star revealed how much Gosling means to her and his impact on her life and career. She called him a "dear, wonderful friend" and said, "I can't even imagine what my life would be without Ryan."
Stone discussed his work ethic and why he is so imperative on set. "He's such a great person to work with because he's so collaborative and excited about the process. He's taught me a lot about being really generous," she said.